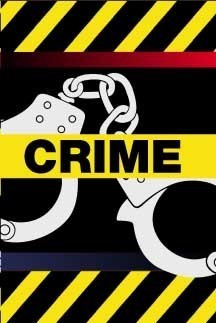 Crestwood police are asking the public for any tips or information about an armed robbery that took place Wednesday morning at the Circle K Convienence Store, 8600 Watson Road.
According to a news release from the Crestwood Police Department, at approximately 6 a.m. Wednesday, June 28, a gloved and masked Black male wearing a dark cap, green hooded sweatshirt and dark colored pants, entered the Circle K and proceeded behind the sales counter, brandishing a dark-in-color semi-automatic handgun. The suspect pointed the handgun at store employees and threatened to kill them if they did not hand over the contents of the store safe, which was open for a deposit count.
Upon receipt of an undisclosed amount of cash, the suspect ran east from the store, out of Crestwood city limits and into St. Louis County. Police believe the suspect had a waiting escape vehicle in that area.
"It is unfortunate that an incident such as this has occurred in Crestwood. This type of event is a rare event in our otherwise peaceful community," Crestwood Police Chief Jonathon Williams stated. "We are very thankful that the store employees were unharmed, and that we have highly skilled detectives who are currently following any, and all, leads to identify the suspect."
Crestwood police request that any persons that were in that area at that time and may have been a witness to the incident, suspect or possible escape vehicle, to contact the Crestwood Police Department Detective Bureau, which may be done anonymously via the CRESTWOOD MO PD phone app, or texting "Cretwoodtip" and the tip, to 847411.