PD assists on AG's sex trafficking suit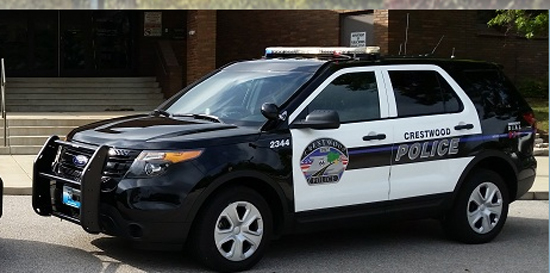 With assistance from the Crestwood Police Department, the Missouri attorney general's office is trying to shut down a Crestwood massage parlor for alleged sex trafficking.
Attorney General Eric Schmitt's office filed a suit June 8 to shut down the Royal Day Spa, 8928 Watson Road, because it is an "illicit massage business," according to the lawsuit.
Following several traffic stops made by the Crestwood Police Department, three men reported about their experiences at Royal Day Spa to law enforcement officers, which entailed paying money and tips for sexual favors, according to the attorney general's account. The lawsuit goes into graphic detail.
Schmitt's Hope Initiative has pursued cases against five parlors so far, but Royal Day Spa is the first in St. Louis County.
Crestwood police have been working on the case for years, and new police Chief Jonathan Williams spoke to The Call about the progress that has been made since just before he took over as chief in January and how the city partnered with the state.
"We got real solid information late last year that there might be some illicit activity going on there and we conducted a bit of an investigation that led us to believe that the information we had was correct, and we partnered with the attorney general's office to go ahead and get this started," Williams said. "I think it really shows when law enforcement agencies cooperate what can get done. I was glad to see that our department was able to help out and hopefully this comes to a good solution for everybody."
Crestwood also partnered with the St. Louis County Police Department for advice on how to approach the Royal Day Spa. The county department operates a specialized sex trafficking unit.
Williams is familiar with the signs and effects of human trafficking from his work on the Multi-Jurisdictional Drug Task Force. St. Louis has frequently been ranked as one of the top cities for sex trafficking.
Speaking generally, he said, "I know from my experience that a lot of these women were brought to the United States, obviously promised some things and had to live in some terrible conditions and be forced to do things that no one would want to do, so I think it's a good thing that law enforcement agencies across the board are paying attention to it and trying to actively enforce our state and federal laws. You'll never stop it, of course, but you can at least begin to identify these problem areas and problem businesses and those in dire need of help."