Allison Miller honored as Outstanding Student at Washington Middle School
The Kiwanis Club of South County-St. Louis honored Allison Miller of Washington Middle School in the Mehlville School District as its 'Outstanding Student.' Allison was honored for her outstanding academic performance, as well as her involvement in school and community activities, and the service she renders to her school and the community.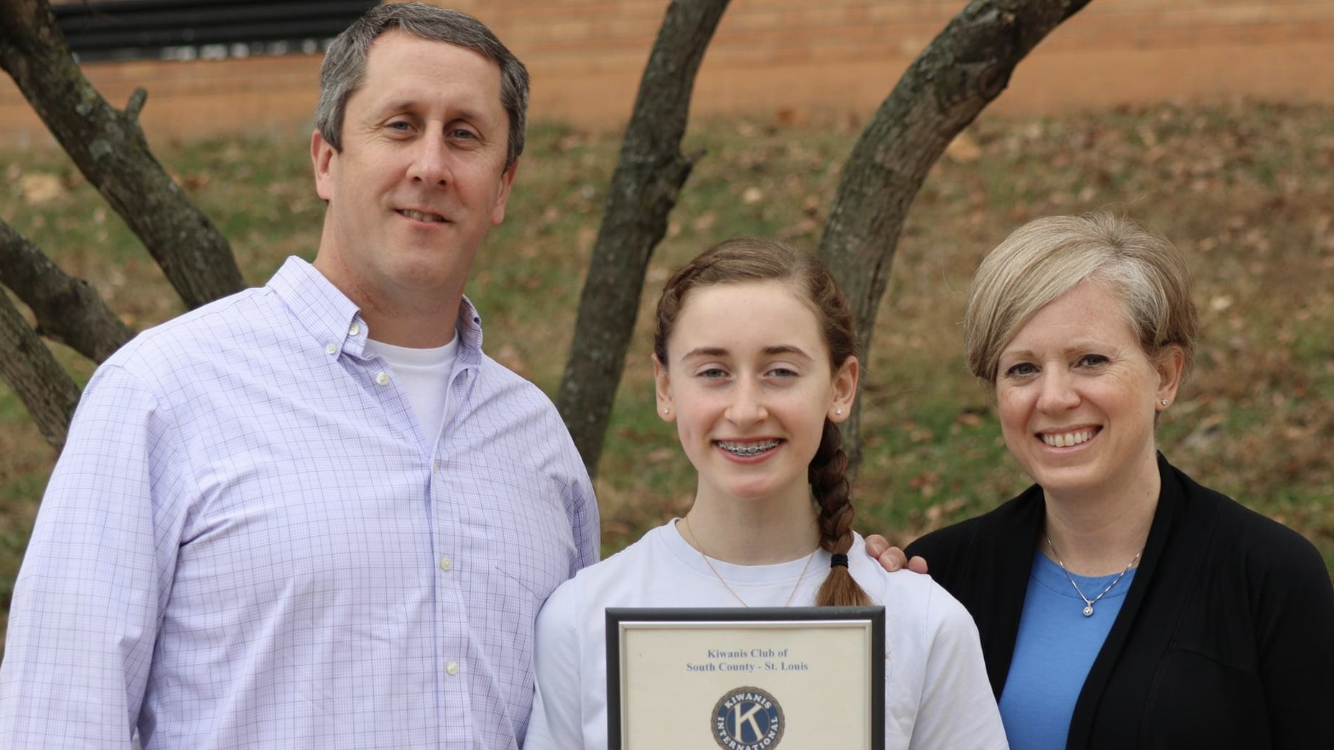 In addition to a certificate of recognition, Allison received a gift card to a local store. Pictured with Allison are her parents Rick and Nancy Miller.