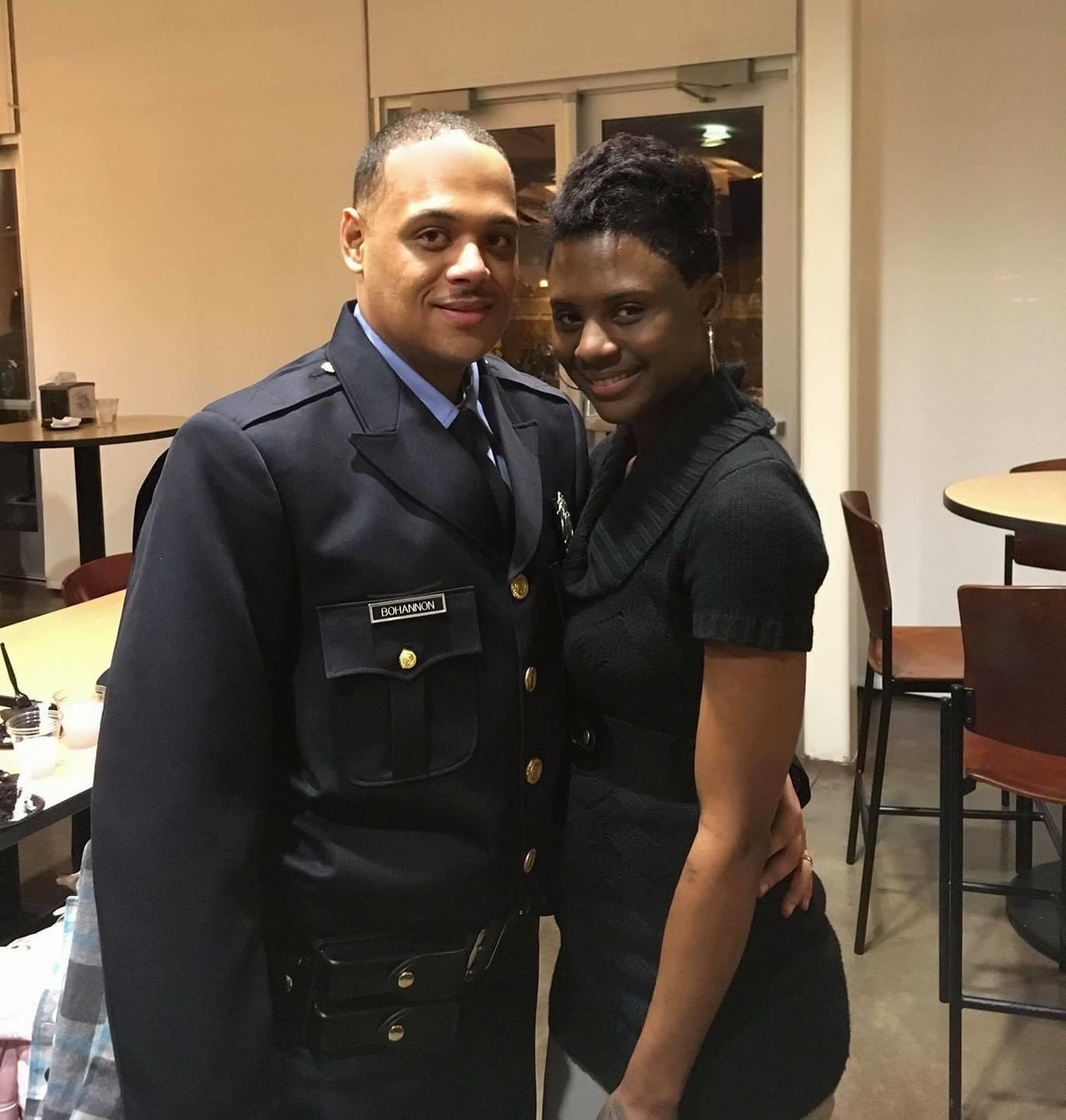 Tamarris Bohannon, the St. Louis Metropolitan Police Department officer shot and killed while responding to a call Aug. 30, was a 2009 graduate of Oakville High School.
Bohannon, 29, had served on the force for the city of St. Louis for three-and-a-half years. Last year, 1997 Mehlville High graduate Officer Michael Langsdorf was killed in the line of duty in North County.
With the nickname "T" and known as "Bo" to his fellow officers, Bohannon was married to wife Alexis, also an Oakville graduate, and had three children: Tamara, 10; Ayden, 7; and Tylor, 6. His family wrote: "He is a hero to many but most importantly to his loving wife and three incredible children. … The loss of this great man is felt deeply within the St. Louis community and we ask for your prayers and support in the days ahead."
According to the SLMPD, a visitation for Bohannon will be held from 6 to 10 p.m. Saturday at the Cahedral Basilica, 4431 Lindell Boulevard, 63108.
A procession from Serenity Memorial Funeral Home, 1905 Union Boulevard, to the Catherdral Basilica will precede a memorial service at the cathedral 2 p.m. Sunday.
A repast will be held at the International Brotherhood of Electrical Workers' Local 1 Hall, 5850 Elizabeth Ave., 63110, following the service Sunday.
The officer was "raised and continued to live and raise his family in the city in which he patrolled," his family wrote.
Bohannon and another officer were shot while responding to a call about a shooting around 5:45 p.m. Saturday in the 3700 block of Hartford in Tower Grove South. They are the seventh and eighth SLMPD officers shot in the line of duty since June.
Fellow Oakville High graduate Pat Maroon, who graduated in 2007, tweeted a photo of his hockey stick from the Tampa Bay Lightning's overtime NHL victory last week, in which Maroon made a pivotal play to get to the Eastern Conference Finals. He had written Bohannon's name on his hockey stick and tweeted, "Got some help from officer Tamarris Bohannon last night. R.I.P. to a true hero. Prayers to your beautiful wife and 3 children."
The Crestwood Police Department posted a department badge with a black mourning band to Facebook in honor of Bohannon.
"Never Forget….. The men and women of The Crestwood Police Department send our deepest condolences to his family," the department wrote.