Man sentenced to 22 years in prison for murder of Affton woman in 2017
A man was sentenced Tuesday to 22 years in prison for murder for allegedly stabbing an Affton woman to death for money in 2017.
Danijel Colic, 27, was sentenced to 22 years in prison for second-degree murder and 22 years for armed criminal action by county Circuit Judge Kristine Kerr. 
The defendant pleaded guilty April 27 to those charges for killing Joan Furlong, 65, at her residence in Affton Sept. 21, 2017. The St. Louis County Prosecuting Attorney's Office had DNA evidence connecting the defendant to the murder, video evidence of him driving the victim's car, his fingerprint evidence in her car and evidence that he used the victim's credit card.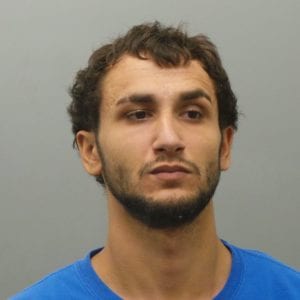 A witness also told St. Louis County Police that the defendant had contacted him prior to the murder and informed him that he knew a "lady whom he could kill to get money." Colic was Furlong's neighbor. 
At the sentencing hearing conducted by videoconference Tuesday, a cousin of the victim testified that Furlong spent her entire life taking care of people, including both of her parents. She worked at the nursing home that cared for her mother, who struggled with Alzheimer's disease. The victim's sister-in-law submitted a letter to the court stating that Furlong was a lifelong volunteer to Girl Scouts and the American Red Cross and is greatly missed.
Colic will serve the two 22-year sentences concurrently. By statute, he must serve at least 85 percent of the sentence, or 18.7 years. He has been detained since October 2017 and will get credit for time served. After he has been released from the Missouri Department of Corrections, he will be deported to Bosnia, as he came to the United States as a small child and never applied for U.S. citizenship. 
The St. Louis Prosecuting Attorney's Office argued when asking the court for a sentence of 25 years that the killing was an "exceptionally brutal murder." The autopsy reported 53 stab wounds. 
This case was delayed by a psychiatric evaluation of the defendant ordered by the court, a personal injury to the attorney prosecuting the case and the COVID-19 pandemic.
The St. Louis County Police Department investigated the murder.
"Our prayers are with the Furlong family, and we pray this outcome provides some closure for them," said St. Louis County Prosecuting Attorney Wesley Bell in a news release. "Hopefully it provides some solace that this murderer will be deported when he is finished serving his sentence so that he can do no more harm in St. Louis County."