Jefferson County man charged with murder of man found dead in apartment fire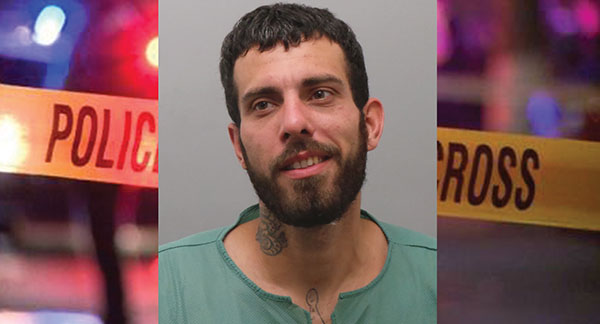 A Jefferson County man has been charged with murder for allegedly killing a man whose body was found after a fire consumed his apartment along Lemay Ferry Road.
St. Louis County prosecutors charged Brandon Gaertner, 27, of the 4500 block of Richard Drive in Arnold, 63010, with one count of second-degree murder in the death of James Kwiatkowski, 62, at 4057 Nottingham Estates Drive, 63129. 
Warrants were issued for Gaertner Aug. 28 in the killing, which was discovered Aug. 2 but could have happened Aug. 1. Bond was set at $100,000 cash only.
Kwiatkowski's body was found after a fire consumed his Nottingham Estates apartment at around 8:48 a.m. Aug. 2. Kwiatkowski lived in a one-bedroom apartment in a multi-unit building in the complex.
When the Mehlville Fire Protection District went into the apartment to fight the fire, firefighters found Kwiatkowski's body in a closet.
An autopsy found Kwiatkowski died of blunt force trauma.
Police did not give a motive for the killing, only saying in a probable-cause statement that "later information and forensic evidence developed in the investigation led to Brandon Gaertner being identified as the perpetrator."
Although the fire and Kwiatkowski's body were discovered Aug. 2, court records list the date of the crime as Aug. 1.
Detectives from the St. Louis County Police Department's Bureau of Crimes Against Persons are conducting the investigation.
Gaertner has an extensive criminal history
The man charged with murder has a significant criminal history in Jefferson County, although despite pleading guilty to multiple felonies with seven-year prison sentences, he never served significant prison time.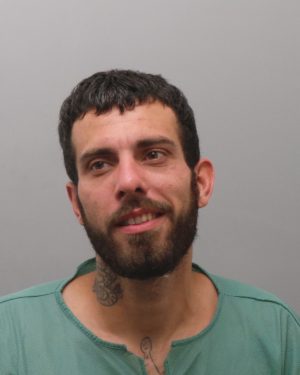 Gaertner is currently awaiting trial in St. Louis County on a felony forgery charge in a separate case dating from April 2019.
Gaertner pleaded guilty in 2013 to two felonies, second-degree burglary and fraudulent use of a credit or debit card, in Jefferson County courts when he lived in Fenton, according to court records. That same year, he pleaded guilty to second-degree property damage in Jefferson County and was given probation, which was revoked with the later charges.
Pleading guilty to second-degree drug trafficking that year, also in Jefferson County, Gaertner was given a seven-year sentence but also completed the concurrent 120 days of shock time instead as combined punishment for all the 2013 guilty pleas. According to a news report from that time, Gaertner and another man were found cooking meth in a shed. 
In 2015, Gaertner pleaded guilty to third-degree assault, a misdemeanor, and was sentenced to 120 days in the Jefferson County jail.
Last year, someone took out an order of protection against Gaertner in Jefferson County.
Between the time Kwiatkowski was killed and warrants were issued for Gaertner, the man had another brush with the law: He was involved in a car crash and received moderate injuries, enough to take him to Mercy Hospital South for treatment, the Missouri State Highway Patrol said in a crash report. At that time, Gaertner was listed as living in Pevely.