St. Louis man charged with stealing guns from police cars in Oakville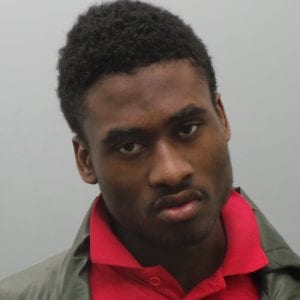 A St. Louis man was charged Friday with stealing guns from police cars in a series of thefts in Oakville in January.
Joshua Pollard, 19, of the 6100 block of Lucille Avenue, St. Louis, 63136, is charged with two counts of stealing a firearm, three counts of first-degree property damage and one count of receiving stolen property. He is being held on $75,000 cash-only bond.
Four guns were stolen from two marked St. Louis County Police Department cars in Oakville in two separate incidents Jan. 26 and Jan. 12. In both cases, a pair of guns secured inside a locked police car were stolen after the windows of the cars were broken out. A third city car was broken into Jan. 12, but no guns were taken.
While investigating an unrelated series of car thefts, a witness told police that Pollard had stolen guns from police cars. Pollard's mother and brother gave consent for police to search his house, where detectives found three of the four missing police guns, according to police.
They arrested Pollard at his workplace, where police said he confessed to stealing the guns from the county police cars and trying to steal from the city patrol car. But with the city car, he was unable to unlock the the guns from their container.
At the time Pollard was arrested, police found a .40-caliber Glock on him that had been stolen in St. Charles County. He admitted to stealing that gun from a car in St. Charles, police said.
Police previously said in the Oakville cases that criminals were specifically targeting police cars to steal guns.
The department said after the first theft that it was reviewing how to better secure guns left in cars overnight.
"It is clear that these criminals are specifically targeting law-enforcement vehicles," police spokesman Officer Benjamin Granda said in a news release after the second theft. "We are continuing to assess different methods to better prevent this type of occurrence. Until we are confident that police service weapons can be secured safely, other arrangements will be made for the firearms when officers are not on duty. The system that secures the firearms is a commonly used one and we are in contact with the manufacturer about the issue."