Police investigating armed robbery of south county convenience store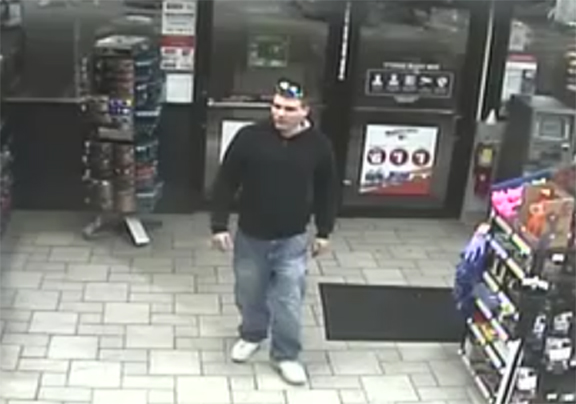 County police are seeking the public's help in identifying this suspect in the robbery of a south county convenience store.
The St. Louis County Police Department is investigating the robbery of a south county Circle K convenience store.
Officers from the department's South County Precinct responded to a robbery call at roughly 1:40 a.m. Tuesday at Circle K, 1940 Union Road.
The suspect selected a bag of Skittles and waited for other customers to leave the store, police report. He then approached the clerk and gave her the candy to initiate a transaction.
The suspect displayed a firearm and demanded the money from the register. He was provided with an undisclosed amount of currency and immediately fled the store, heading north on foot.
The clerk was not injured, police said.
The suspect is a white male in his late 20s or early 30s, about 5 feet, 9 inches tall with a medium build. He was wearing a dark-color hooded sweatshirt, jeans and white tennis shoes.
The incident is under investigation by the department's Bureau of Crimes Against Persons.
Contact the St. Louis County Police Department at (636) 529-8210 or CrimeStoppers at (866) 371-TIPS (8477) if you have any information regarding the incident.