Man who could be most prolific serial killer once caught in St. Louis County
By Gloria Lloyd
News Editor
glorialloyd@callnewspapers.com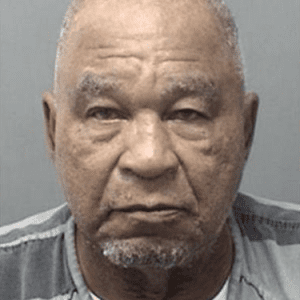 A man who could be the most prolific serial killer in history once got off with a slap on the wrist from the St. Louis County justice system more than four decades ago, after one of his victims escaped in Sunset Hills.
After a lifetime of escaping punishment, Samuel Little, now 78, was convicted in 2014 of three murders in Los Angeles and, this summer, was extradited to Texas to face trial for the murder of a woman in Odessa. While waiting for trial in Ector County, a Texas Ranger named James Holland struck an unlikely rapport with Little. And in their exchanges, Little confessed that he had committed 90 murders across the country between 1970 and 2013.
"Due to the dedicated and tireless work of Ranger Holland and the Texas Rangers, Little will be confirmed as one of, if not the most, prolific serial killers in U.S. history," Ector County District Attorney Bobby Bland said in a news release. "Justice for the victims of Samuel Little may have been delayed, but because of these efforts, justice is no longer denied."
Police have already used Little's new information to solve 30 murder cases that had grown cold. They are not sure if his number is accurate, but if it is, it would nearly double the previous highest total of a known serial killer. The Green River Killer, Gary Ridgway, was convicted of 49 murders. Randy Kraft was convicted of 16 murders and claimed he killed 65. Ted Bundy is suspected of killing 30 women.
But whether Little murdered more people than anyone else, one thing that is certain is that authorities let him slip out of their hands just as many times. And one of those times was in south county.
Investigators in Los Angeles amassed a 100-page rap sheet for Little spread across 24 states in 56 years for assault, burglary, armed robbery, shoplifting, drunk driving and drug violations. And in that time, Little served fewer than 10 total years in prison, including three months in the St. Louis County jail.
The answer to how that happened, investigators said, lies in who Little chose as his victims — drug addicts, prostitutes and troubled women.
According to an Associated Press analysis, between 1971 and 1974 Little had been arrested in eight states for crimes that included armed robbery, rape, theft, solicitation of a prostitute, shoplifting, DUI, aggravated assault on a police officer and fraud.
But in pre-digital days, those records were not as readily available to St. Louis County prosecutors after the Sunset Hills Police Department responded to a 911 call Sept. 11, 1976. A woman named Pamela Kay Smith was banging on the back door of a house, crying for help, missing her clothes, with her hands tied behind her back with an electrical cord.
She said a man had choked her from behind in St. Louis city with an electrical cord, forced her into his car, beat her unconscious and took her to Sunset Hills, where he raped her before she managed to escape.
Officers found Little, then 36, sitting in his car near the Sunset Hills home. Smith's jewelry and clothes were inside. Little denied raping Smith and told officers, "I only beat her." He served three months in St. Louis County jail for "intent to ravish-rape."
Detectives from other departments who looked at the case later believed that Little was able to plead down to such a light sentence because Smith was a heroin addict who made an unreliable witness.
The St. Louis County case set the pattern for the next decade, The Washington Post wrote last week. Little was a loner with no fixed address who was frequently arrested or suspected of attacks against women around the country, but he always escaped punishment. Multiple times, juries declined to return indictments or acquitted.
Little was arrested in San Diego in October 1984 for two strikingly similar attacks to the one in Sunset Hills.
California prosecutors charged him with attempted murder, but the jury deadlocked.
He pleaded guilty to assault and false imprisonment and served about 2.5 years of a four-year sentence. Once he was paroled, he moved to Los Angeles and committed the string of murders for which he was ultimately convicted after being linked to the cases through DNA in 2012.