A man has been charged with stealing a credit card at gunpoint at a car wash in South County, and police say he was caught by surveillance video and a distinctive pair of red pants.
St. Louis County prosecutors charged Ahmon Smith, 19, of the 10100 block of Jett Drive in north St. Louis County, 63136, for one count of first-degree robbery and one count of armed criminal action. Bradford is being held at the St. Louis County Justice Center on $50,000 bond.
The victim, a 21-year-old man, was at a car wash at 4835 Lemay Ferry Road at 6:42 p.m. Wednesday trying to use the credit card machine. According to the police account, Smith approached the victim, who assumed that Smith worked at the car wash.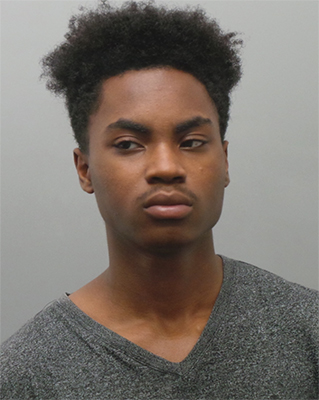 But instead of assisting the victim, Smith pointed a gun and demanded property. He allegedly took the victim's debit card and credit card and drove away from the car wash.
The victim was uninjured in the armed robbery, police said.
After the South County Precinct responded, detectives from the St. Louis County Police Department used surveillance video to find still images of the suspect's car and noted that the suspect was wearing distinctive red pants.
The detective ran the license plate and went to the car owner's residence. The owner told the detective that she had loaned her car to a co-worker and provided police with the co-worker's name and address.
When the detective went to the address — where Smith lived — the homeowner invited the detective inside.
Smith was arrested, the distinctive red pants were seized and Smith confessed to the robbery, according to the probable-cause statement.
The victim also identified Smith from a six-person photo lineup, police said.
The St. Louis County Police Department's Bureau of Crimes Against Persons is conducting the investigation.
The 4800 block of Lemay Ferry Road was also the scene of another violent crime in St. Louis County. The same stretch of road was where Thomas Hearst Jr., 31, was found shot to death in a crashed car along the side of the road by a county officer on the Fourth of July 2018, close to the car wash.
The owner of Classic Car Wash has also caught suspects on camera there before, in 2016 when two men trashed the place, causing thousands of dollars in damage.