Lindbergh educator first elementary teacher to receive award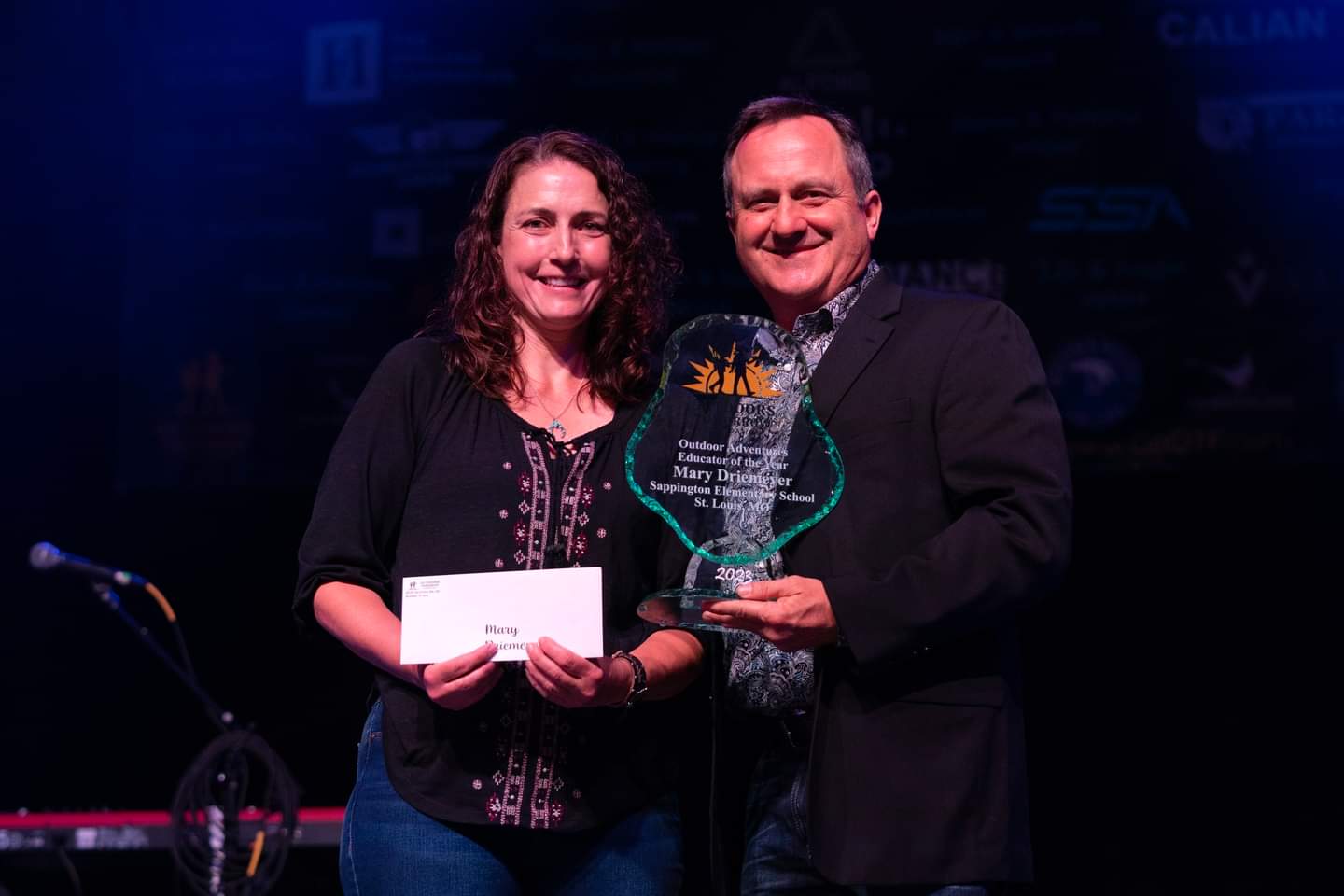 Sappington Elementary physical education teacher Mary Driemeyer, above left, was recently named the Outdoors Tomorrow Foundation's 2023 Educator of the Year, the organization's first at the elementary level. Driemeyer was presented the award during the OTF's benefit concert in Dallas April 20.
"This is our first elementary educator of the year," OTF Director of Education Scott McClure said. "When you see what Mary does in her school, it's amazing what she can do in a public school at an elementary level."
"I'm right by the students learning," Driemeyer said. "I'm learning how to cast. I'm learning how to open and close a lock blade knife correctly. So I'm having a blast with the kids and I'm seeing a great response."
Started in 1981 in Texas, the Outdoors Tomorrow Foundation's primary purpose is to expand youth outdoor education and further wildlife conservation efforts worldwide. Today, the organization's Outdoor Adventures program is in more than 1,000 K-12 public and private schools across 46 states.