Legislator representing south county resigns to pursue Jefferson County executive post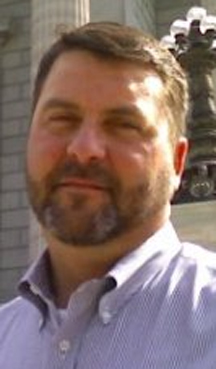 One of south county's state legislative seats is now vacant after its Jefferson County-based legislator resigned to pursue election as Jefferson County's county executive.
Rep. John McCaherty, R-High Ridge, resigned from his 97th District legislative seat Sept. 15, he announced on social media.
McCaherty's district is mostly comprised of Jefferson County, but also includes Fenton and some areas of Concord in south county between Meramec Bottom Road and Butler Hill Road, including areas around Suson Park.
"After much consideration, in order to focus more on work back home and the county of Jefferson, I have made the decision to resign from the Missouri House," McCaherty said in his resignation announcement. "My tenure there has been an experience I will never forget and I have made lifelong friends. I believe my tenure in the House has been successful, and I have worked very hard to serve the people that elected me. The strain of working multiple jobs, plus a campaign, while trying to serve my constituents in the 97th District has taken a toll on me and the work for the district. I believe I can be more productive in the county than at the state level at this point in my life. I appreciate all the support and prayers everyone has given during my time of service and in the future."
The next day, McCaherty wrote on Facebook that he only made the decision to resign after "prayerful consideration" and that "serving my Jefferson County neighbors in the House of Representatives has been the honor of a lifetime … I am passionate about fighting for the people of Jefferson County."
McCaherty is the former pastor of the First Baptist Church of Murphy in Fenton. He was set to be term-limited out of office in 2018, the same year as the election in Jefferson County for county executive.
Now-former state legislator McCaherty hopes to succeed Jefferson County Executive Ken Waller, who wrote on Facebook that McCaherty is "one of the good guys. If elected as county executive, he will do well."