Green Park renews police contract with county, weighs adding third patrol officer
City contracts with county police for its patrol officers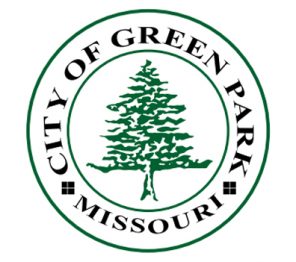 The Green Park Board of Aldermen unanimously voted to renew its contract with the St. Louis County Police Department to continue providing police services to the city at its meeting Nov. 15.
Green Park currently features two officers, contracted from the St. Louis County Police Department, and 24/7 service from the county for calls. 
The city has always contracted with the county for police services since it was incorporated in 1995. 
The Board of Aldermen added the second officer in 2017 as part of its Proposition P spending. The decision stemmed from an increase in traffic and speeding complaints and an increase in theft and larceny, both of which are seeing an increase recently. 
"So with the cold weather, we're definitely seeing an increased number of larcenies, cars being taken because people are warming them up," Patrolman Sanda Cosic said. "A lot of gas stations are being targeted, especially Quik Trips close to the interstate."
Cosic said a lot of these crimes are committed by groups of people. They usually target women and look for unlocked cars. Near interstate highways is a common place for the crimes because perpetrators can quickly and easily escape.
During discussion Nov. 15 about the renewal of the police contract, Ward 1 Alderman Ron Slattery questioned if the board should add a third officer to the city at the cost of approximately $115,000.
The discussion boiled down to if the city would get $115,000 worth of value from adding a third officer. City Administrator James Mello said crime is up everywhere, but the police in the city are doing a good job and they "can't be all these places at once." He said unless the number of officers in the city is quadrupled, there will still be time gaps and places that all can't be covered at once. 
Sgt. Roy Absolon said these thefts and larcenies have somewhat of a general timeframe, but it still depends on what a criminal or group is planning for that day. If citizens report the crimes, it can help build a time and place profile for police to watch. 
Absolon said Green Park is fortunate compared to other cities because a lot of officers will drive through it to get gas at the County Public Works Yard at 10996 Kohrs Lane, providing a pseudo-patrol. 
"It's not like we're making excuses, we're just saying you guys are getting better than the next guy because of where you're geographically located," Absolon said. "Grantwood Village doesn't have any gas pumps or any thoroughfare going in and out of them, so the only guy in there is a contract officer."
Mello said if more of the crime increase was focused in Green Park there would be a stronger argument to add an officer, but crime is up all over the county.
"The bottom line is I don't know if we'd get any advantage out of spending an extra $115,000," Mayor Tim Thuston said. 
The board unanimously voted to renew its police contract with the two officers at a small increase of $427. 
Editor's Note: This article has been updated to reflect the correct officer who spoke about the contract.