Crestwood mall has a new developer: Dierbergs and McBride Homes
This is a breaking news story. Check back for updates. 
The former Crestwood Plaza mall has a new developer: Dierbergs Markets and McBride Homes. 
St. Louis-based grocery store chain Dierbergs and St. Louis-based residential homebuilder McBride Homes said Tuesday that they now have the site under contract, following months of negotiations with the Chicago-based owner, UrbanStreet Group. The city of Crestwood joined in the announcement.
The 47- acre property is located off Watson Road, just east of Sappington Road. For decades it housed an outdoor mall, then an indoor one, named Crestwood Plaza and then Crestwood Court. But the mall's last stores closed in 2013. The site at the center of the city has been vacant ever since.
Three plans to develop the site have been proposed and dropped in the last seven years. First, mall owner Centrum, based in Chicago but helmed by St. Louis natives who had gone to the mall growing up, fell through when the city balked at tax-increment financing. UrbanStreet Group bought the former mall at auction and demolished it, while proposing a large mixed-use development for the newly leveled ground.
After UrbanStreet got tax incentives but couldn't sign up enough tenants, St. Louis-based Walpert stepped forward to redevelop the property as "Crestwood City Center" and had signed up enough tenants to move to financing the $300 million redevelopment, but backed out earlier this year when financing fell through due to the COVID-19 pandemic.
The city sent out a request for proposals in June which drew two responses, including one that City Administrator Kris Simpson described as a large mixed-use development. The Board of Aldermen has been meeting in closed sessions to discuss the plan.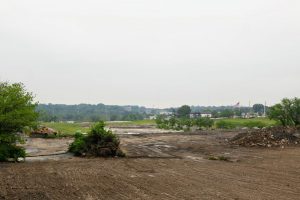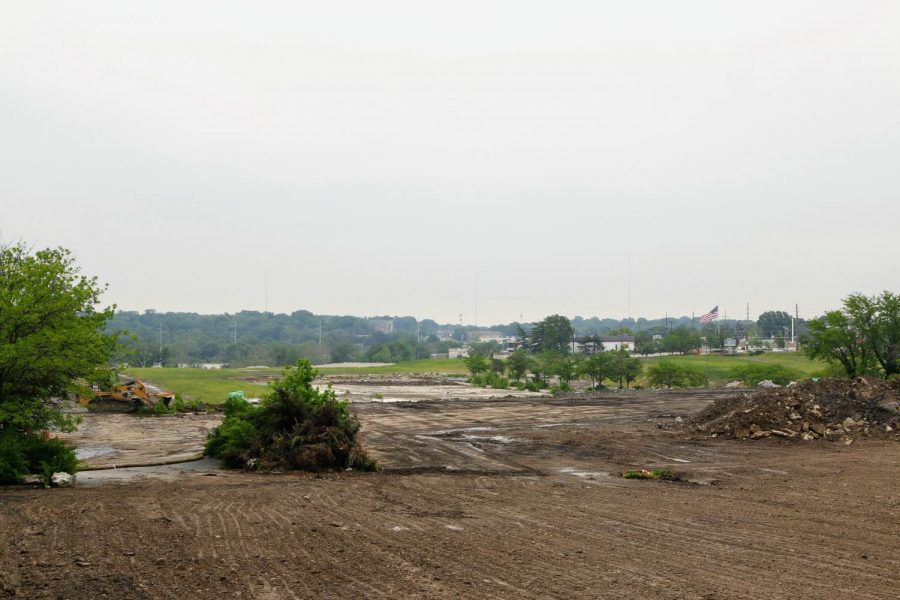 "We know the Crestwood Community will love seeing this area come to life again and are excited to be part of the redevelopment process," said Greg Dierberg, president and CEO of Dierbergs Markets, in the announcement. "We are putting a lot of thought into the design of our store and the complimentary commercial space and are looking forward to collaborating with the team at McBride on this incredible new project."
"This is the most exciting piece of ground in the Crestwood area," said John F. Eilermann Jr., CEO and chairman of McBride Homes. "This tract of land has a long history and is very well-known in the metro area, and now we are thrilled to be a part of such an exciting joint development with Dierbergs."
The western portion of the development will feature a full-service roughly 70,000-square-foot grocery store with additional restaurant and retail users. The eastern section of the site will focus on residential housing, with a mix of homes constructed by McBride Homes.
The community will feature 81 single-family houses in total, with 37 from McBride's Bayside Series, 14 from their Oakwood Series and 30 city-style homes that are currently featured at La Collina, McBride's neighborhood on The Hill.
"The City is thrilled to have two partners who have a robust and comprehensive plan for the site," said Mayor Grant Mabie. "Dierbergs and McBride are two of the top private companies in St. Louis with long track records of successful developments, and we look forward to working with them to turn their plans into a completed project."
"One of our main goals in this project is to support existing Crestwood retail and local franchises," added Eilermann. "This is a prime Crestwood location and with the pent-up demand for new housing options and shopping in the area, this is a wonderful opportunity for local residents."
Mabie added, "This project will grow Crestwood in line with our comprehensive plan – more people, new housing, more traffic on Watson Road, and new shopping and dining destinations for our residents and residents of neighboring communities."
Elite Development Services, a joint venture between McBride Homes and J.H. Berra Construction, will develop the land with Dierbergs.
As McBride Berra, the two companies have partnered on the Grant's View subdivision across from Grant's Farm, and more recently as Elite Development, McBride and Berra have also joined together for a new subdivision on extra land that was part of the New Mt. Sinai Cemetery in Affton.
McBride has not shied away from redeveloping St. Louis landmarks, proposing and then dropping a plan to build a subdivision at Tower Tee, the beloved golf course and driving range in Affton.
Crestwood lost a grocery store when Shop 'n Save closed across Sappington Road from the mall when that company went out of business in 2018, but it has two more grocery stores nearby, Schnucks and Aldi, both located off Watson Road across from the mall site.
See renderings of the past redevelopment plans for the mall in the gallery below: