Tower Tee is coming back: Affton native buys it from McBride, says he'll reopen it in 2020
Pictured above: Alex Butler watches as his friend, Jordan Watt, drives the ball into the practice course at Tower Tee in May 2018. Photo by Jessica Belle Kramer.
By Gloria Lloyd
News Editor
glorialloyd@callnewspapers.com
Tower Tee is coming back.
That was the news Monday from developers McBride Homes and J.H. Berra Construction, who found a buyer for the former Affton golf course property in Steve Walkenbach, an Affton native who lives in Arizona, and his longtime friend and business partner, Lindbergh Board of Education Vice President Mike Shamia.
The two South County natives plan to redevelop the 27-acre former golf course and recreation complex as a golf and sports facility that preserves Tower Tee's spirit while providing a more modern experience. Its target date for opening is fall 2020.
The new recreational complex will keep the name Tower Tee while adding "exciting new services and offerings," according to the announcement.
McBride Berra is stepping away from $40 million in revenue from a potential subdivision at the site, the company said.
Tower Tee closed in July 2018 after operating for 55 years as a facility with a driving range, golf course and batting cages.
McBride Berra proposed a 158-home "Arbors at Tower Tee" subdivision on the site in November 2017, taking both Affton residents and Tower Tee owner Steve Lotz by surprise. At first, Lotz fought back against the sale of the land to McBride. His family had operated Tower Tee under a lease from land owner KSDK Channel 5, which had since been bought out by Tegna.
Even after McBride dropped those plans, Tegna announced it was still selling the land, but would allow Tower Tee to continue through July. Lotz threw a farewell party in July and came out in support of McBride's housing proposal.
But more than almost any proposed development in St. Louis County history, especially one that never actually reached the county Planning Commission, Tower Tee was beloved to generations of St. Louisans who grew up going there. Its loss inspired Affton residents to attend the County Council nearly every week for 18 months wearing green to protest any development at the site and ask for their beloved Tower Tee to be brought back. Many suggested that the county buy the land to operate as a county park, but the county said it didn't have the money.
The activism against Tower Tee may have even cost a County Councilman his seat. The ringleader of efforts to save Tower Tee, Affton resident Michael Burton, mounted a campaign for County Council to oust 5th District Councilman Pat Dolan, D-Richmond Heights, because he didn't like how he'd handled the Tower Tee issue. Ultimately, Burton dropped out and endorsed 5th District Councilwoman Lisa Clancy, D-Maplewood, who defeated Dolan.
At an auction of equipment and statues of Tower Tee, Burton collected promises from nearly all the buyers of the animal statues from the mini-golf course: They were willing to sell the statues back if Tower Tee reopened.
Despite the intense public opposition before any plan was announced, McBride announced March 1 that it had closed on the Tower Tee property, even though it did not yet have zoning approval for the subdivision it hoped to build.
CEO John Eilermann said that if a buyer came forward and paid the same price McBride Berra did for the property, the developers would sell.
"We said all along that we were behind the residents and neighbors of Affton and their dream of keeping Tower Tee alive," Eilermann said. "We committed that if a bona fide buyer came forward, we would step aside. We are happy that Steve and Mike fit that mold, and are excited to see their new plans unfold while we step away and let them pursue this endeavor."
But with McBride already owning the property, its development appeared inevitable to some observers.
As the County Council legislator who would ultimately decide on any zoning for the site, Clancy held two of a planned three town halls this spring in anticipation of a subdivision proposal coming soon.
She planned for the third town hall to be a discussion of McBride's actual housing proposal.
Clancy tweeted Monday, "Good news Affton!!! I'm happy for you– this is a great outcome and you deserve nothing less. Thanks to those of you who have made your voices heard for so long."
Walkenbach's 'heart was touched' by Affton's love for Tower Tee
During the ongoing debate about the future of Tower Tee, Walkenbach's "heart was touched," according to McBride's announcement. His father had taken him to the batting cages at Tower Tee when he was young. The site is a "treasure," he said in a statement Monday.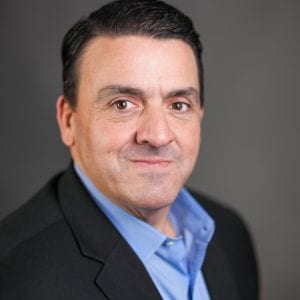 "Sometimes you don't fully appreciate something until it's gone," he said.
But he did have some misgivings.
"Naturally, my gut instinct told me paying a premium for the land, on paper, probably did not make a lot of sense. It made sense for a home developer, but maybe not so much sense for a driving range," joked Walkenbach. But he wanted to "pay it forward" to the community.
He and Shamia met when they both worked in the financial world at Scottrade. Shamia will run the day-to-day operations of the new Tower Tee once it opens. He also golfed and visited the batting at cages at Tower Tee when he was young, before playing baseball at the Affton Athletic Association. He was elected to the Lindbergh school board in 2017 and again in 2018.
"It is our hope that the St. Louis community grows to love and support the new golf, baseball/softball training and recreational complex just as they did Tower Tee of old," Shamia said.  "This project will be an exciting and sentimental journey for both of us."
Former owner Lotz said in a statement, "The Lotz family could not have handpicked two finer individuals to entrust with the continuation of the Tower Tee story. We are thrilled."
Eilermann added, "We look forward to seeing Steve and Mike's plan for the land and wish them great success when Tower Tee reopens next year."