By Gloria Lloyd
News Editor
glorialloyd@callnewspapers.com
Rep. Bob Burns announced Tuesday that he is running next year for the St. Louis County Council, challenging current council Presiding Officer Ernie Trakas for the 6th District seat representing South County.
Burns, 71, is a Democrat from Affton who is currently in his fourth term representing the 93rd District in the Missouri House of Representatives and will be term-limited next year. The longtime politician made news in his last term in the House by an outcry over phone calls posted on YouTube that he made to the show of a radio host known for racist rants. He was kicked out of the House Democratic caucus over the calls, which became an issue at the same time Democrats were pushing for then-Gov. Eric Greitens, a Republican, to resign.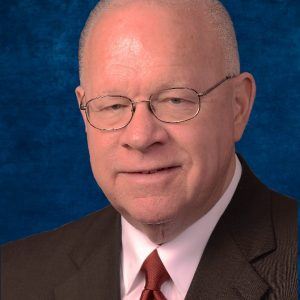 Trakas, 69, is a Republican from Oakville and has not yet officially announced that he is running for re-election, but he has been appearing at events like the Affton Days parade with supporters, and his campaign filed paperwork saying he is running in 2020 and has sent out emails with a campaign logo saying "We Want Ernie 2020." Trakas' legislative assistant accused him of sexual harassment in August in what he said were "retaliatory" allegations, and the county hired an outside law firm to investigate.
The 6th District council member represents more than 150,000 constituents, far more than a Missouri House seat. The 2020 race for the 6th District could be key to whether Democrats keep their current 4-3 majority on the council. Burns had more than $19,000 cash on hand in his campaign account at the October reporting deadline, and Trakas had more than $5,000.
Burns said in his announcement, "I have always believed that the needs of the people should come before politics. I'm running because I feel my experience can help St. Louis County make real progress in solving the issues we share in common."
Burns, who is a union member and historically has had broad backing from unions, has appeared at the council before to defend the St. Louis County Police Department after Ferguson.
He said, "Public safety is the first responsibility of government. I will continue to be an outspoken advocate for the men and women of law enforcement, all first responders, and the people they serve. We need to maintain the emphasis on reducing crime rates and keeping the residents of the 6th District and St. Louis County safe. I will fight to see that all of the Prop P money approved by voters goes to public safety and to ensure we have two officers per patrol car."
Proposition P, a half-cent countywide sales tax approved by voters in April 2017 for "police and public safety" that raises officer salaries in the St. Louis County Police Department, is building two new police precincts and should increase the number of officers, including two-officer cars.
A second major area of emphasis in Burns' campaign will be "working in partnership with both our public and private schools," he said in the news release: "Our community is only as strong as the next generation. We need to work with our schools and universities on workforce development for the jobs of tomorrow."
Economic development is another area which Burns says will be his focus as councilman. "I believe the county can be doing more to encourage new business startups, to fill empty storefronts and provide needed jobs. We need our own innovation district and assist entrepreneurs to launch their new business enterprises here. We must also support our existing businesses to maintain our job market."
Burns says he is also committed to seeing greater transparency given the recent scandals which surrounded and tainted the image of St. Louis County. "Backroom sweetheart deals rob the hardworking taxpayers of St. Louis County. They deserve to know that their tax dollars are working for them."
In announcing his candidacy, the four-term state representative cited what he called his "long record of public service to the community, support for veterans, active military, law enforcement, all first responders and being responsive to constituents."
Besides seven years as a State Representative, Burns served as a former staff member for U.S. Congressman Dick Gephardt and later as a staff member for U.S. Senator Claire McCaskill. Burns was a former alderman for the city of St. George, served 12 years as a member of the Affton Board of Education and on the Board of Trustees of St. Louis Community College.
Burns also was co-chair of Lemay On The Move which brought the casino to Lemay. That in turn, among several projects, provided funding for the new aquatic and recreation center, the 41,000-square-foot Pavilion at Lemay.
Burns retired from Grey Eagle Distributors after 33 years in the brewery industry and as a member of the International Brotherhood of Teamsters for 34 years.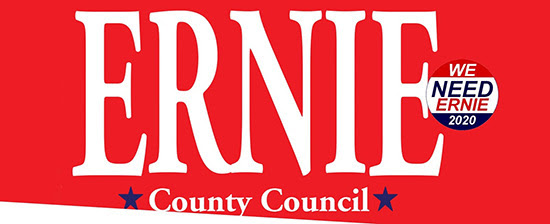 He has been "happily" married to to his high-school sweetheart, Dianne Burns, for 52 years. They have two sons, David and Michael.
The couple are active in numerous community and volunteer groups. They have lived in the same home for the last four decades, just two doors down from where Dianne grew up.
"Dianne and I chose to live here after we were married in 1967, because we love the community and couldn't think of a better place to call home," said Burns.
Burns' announcement listed a campaign website, Burns4STLCounty.com, that was not yet up and running. The campaign also debuted a Facebook page with the same name.