Affton woman rams car into construction zone worker in Webster Groves, police say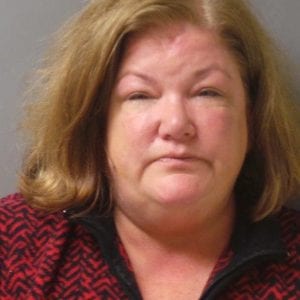 An Affton woman was charged this week with hitting a construction worker with her car in Webster Groves Monday.
Kelly Bienvenue, 54, of the 7300 block of Forest Haven Estates in Affton, faces a charge of fourth-degree assault with a special-victims upgrade, according to court records. The charge is a misdemeanor.
Bienvenue was driving on Edgar Road in Webster Groves, which is a two-lane road, Officer Matthew Kenney of the Webster Groves Police Department said in a probable-cause statement.
The Affton woman's lane was closed for construction, which upset Bienvenue, Kenney alleged. She drove into the oncoming traffic lane and hit the construction crew's flagman, who was directing traffic.
She yelled at the man and "nudged her vehicle forward towards the victim," Kenney said. "The defendant then accelerated, knocking the victim to the ground."