Write us: Behind the scenes of The Call's opinion page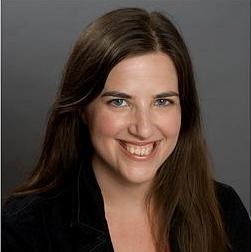 By Gloria Lloyd 
Nearly every week, I get extensive feedback on The Call's Letters to the Editor section, mostly good and some bad. The bad is usually from people who overlook the heading at the top that says "Opinions" and mistake individual letters to the editor for the opinions of this newspaper, or for articles. They are neither.
Sometimes those opinions may coincide of course, but not always. And no, I don't decide that one person's letters are fit to publish while another person's aren't. While some of our readers may be more persuasive than others, nearly all the opinions on this page are valid opinions on which reasonable people can agree or disagree — or agree to disagree.
The Call subscribes to concepts dating back to the Founding Fathers like freedom of speech and the marketplace of ideas. If you don't like a certain person's letters, you can respond with your own. And someone else can respond to yours in turn. The only limitation is that we limit each letter writer to one letter every 30 days.
The one problem with an engaged community like ours is that our letters section is currently so popular that we have a bit of a wait to get a letter in, depending on space and other factors. We typically run all letters we receive, in the order received.
Although I don't write our letters to the editor, there is a lot of work that goes on behind the scenes of this page that most readers are probably not aware of. I personally talk to nearly every letter writer.
When a conservative reader was irate that she felt we mostly published "liberal-leaning" letters, I once did a count of several months of letters out of curiosity, and it was about even.
We typically receive letters on all sides of any issue, but one exception was the city-county merger.
We received droves of letters against any merger, but only one letter for it. I tried several times to contact the pro-merger writer to confirm her letter, but she didn't call me back until the third time, and then questioned why I didn't publish her missive earlier.
"I see where you're coming from," she said, going on to tell me that I was obviously intentionally only publishing anti-merger letters.
In a stark contrast the very same day, a letter writer said he would be "honored" if I found his letter worthy of publication.
Everyone's entitled to their opinion, indeed. I welcome your letters sent to letters@callnewspapers.com.