Who will you honor on D-Day's 75th anniversary?
By Gloria Lloyd
News Editor
glorialloyd@callnewspapers.com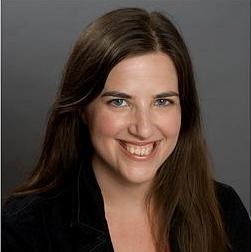 As you can read in this issue of The Call, this week the Oakville High School Tiger Band will be one of the few bands from the United States granted the honor of performing in Normandy, France, for the 75th anniversary of D-Day.
This is not just an honor for Oakville, South County or Missouri, but for all Americans.
So who will you honor on the anniversary of D-Day?
There are fewer and fewer veterans of World War II around, but we should each know some of them.
Among the many fundraisers band members conducted this past year to get to France, one of the most successful was "Take a Veteran to D-Day," in which you could send the name of a veteran to be carried by one of the Oakville students on the beaches at Omaha during this historic milestone anniversary.
Although the deadline may have passed to physically send your veterans' names to France, we can all pause on this day, June 6, to remember those who served in the Greatest Generation in any capacity.
In my own family, I sent the name of my grandfather, Herb Lloyd, who was a medic in both World War II and the Korean War.
I also sent the name of my great-uncle with a Purple Heart, Ralph Christin, who was shot but lived because of the Bible tucked in the pocket over his heart. It is a family memento to this day.
My mother's brother, John McFarland, served in the Vietnam War and later died an early death which she attributes in part to Agent Orange. A cousin of a cousin, Art Bollinger, was shot down in a plane over Laos in 1974, near the end of the war. Until he moved this year, a friend who volunteered with Wreaths Across America always decorated his grave at Arlington National for me.
Of course I had to send the name of the veteran closest to my heart, my brother Roger Lloyd, who served in the Persian Gulf War. So did my cousin, Myron McFarland. Although I was young, I vividly remember hanging stars on the front of our house, hoping they would come back.
They did, but not everyone does, as South County knows too well.
Some of the local heroes who never came back now decorate the names of area post offices and highways — Sgt. Amanda Pinson and Lt. Daniel P. Riordan.
So who will you honor this D-Day?
We all have someone to remember.
And if you don't, now you do.