Police union speaks out against Belmar after chief fires officers for 'misleading' bureau
By Gloria Lloyd
News Editor
glorialloyd@callnewspapers.com
The St. Louis County Police Department's union is speaking out against Chief Jon Belmar after he fired two police officers he said gave misleading statements to superiors over their involvement in a north county chase that ended in a fatal crash.
Belmar announced Nov. 23 — the day after Thanksgiving and a day when county offices were closed — that he fired Officers Alex Malloy and Mark Jakob because they "misled" superiors about their role in an Aug. 10 car crash in Berkeley in which two men, driver Mikel Neil, 49, and passenger Townsal Woolfolk, 59, died.
The two county officers — who were in one of the new two-officer police cars funded by Proposition P —  said they were not chasing the car.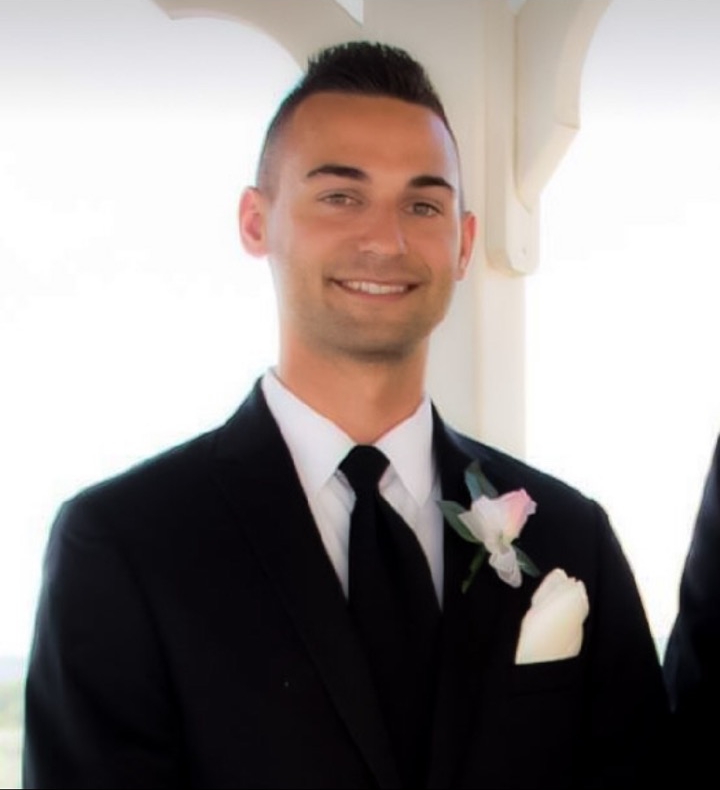 Based on those statements, a police spokesman also told reporters that there was no chase and county police were not involved in the crash, which happened in Berkeley.
The department launched an internal investigation after activists tracked down surveillance video that appeared to show a high-speed police chase, with Neil and Woolfolk's car followed by a speeding county police car.
The department's internal investigation arm, the Bureau of Professional Standards, recommended the officers be fired after investigators found they "provided statements that were ultimately found to be misleading and actions by those two officers discredited themselves, and the image and reputation of this department," Belmar said.
But the St. Louis County Police Association said it "vehemently opposes" the firings and that the only misleading statements came from Belmar, who the union accused of firing the officers for political reasons.
"The simple truth is that Chief Belmar made a poor decision based on embarrassment and political expediency designed to rehabilitate his image and tamp down growing political concerns about his ability to effectively lead the St. Louis County Police Department," union business manager Matt Crecelius said in a statement. "The SLCPA will not tolerate Chief Belmar's attempt to scapegoat these two dedicated and talented police officers, and we will aggressively pursue every legal remedy available to clear both their personal and professional reputations."
It is the first time the police union has so publicly sided against Belmar. The only county officials with the power to fire Belmar would be the Board of Police Commissioners, which is appointed by the county executive. County Executive Steve Stenger has been publicly supportive of Belmar.
The union said in its statement that "all" of the investigation's evidence supports the accounts of Jakob and Malloy, who the union said have "fully cooperated with investigators and been completely honest." What was misleading was Belmar's contention that the officers had been misleading, Crecelius said. The union added that the two men in the car had committed "multiple dangerous and life-threatening driving violations."
The officers' statements, released by the union, say that Malloy was driving and Jakob was in the passenger seat when they observed a "white or silver" passenger car "with unknown plates or occupants" run a red light while turning onto Airport Road. The officers said Malloy engaged his lights "in attempt to catch up to the vehicle," then lost sight of it. He turned his emergency lights off at that point, he said.
The two officers later responded to a crash on Airport Road, but neither could confirm that it involved the same car that ran the red light.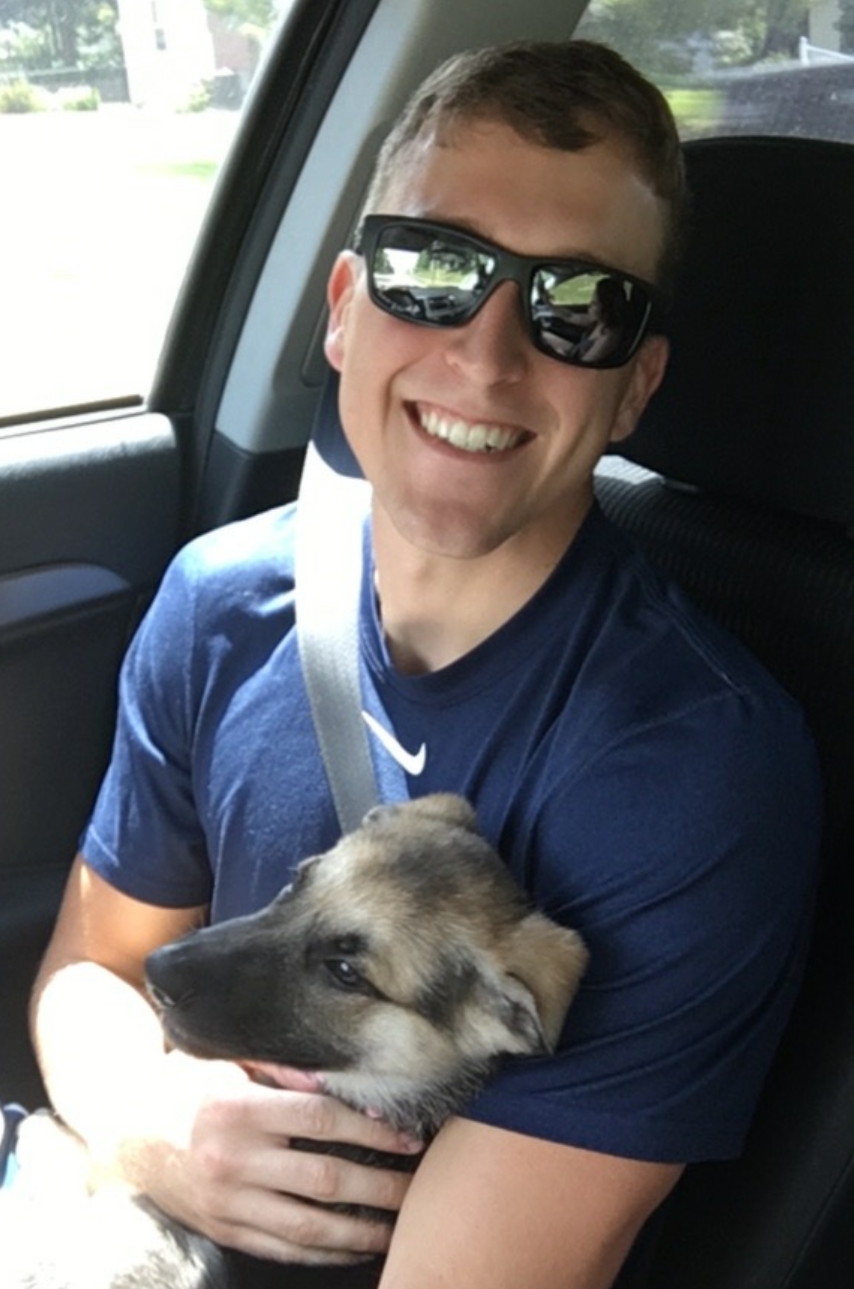 Due to possible injury to bystanders, the St. Louis County Police Department forbids officers from starting police chases unless a felony has been committed.
The family of the two men killed in the crash and community activists have alleged that the officers rammed the men's car or caused the crash through the chase, which the officers denied through the union's statement.
Family members of Neil, including his mother, siblings, daughter and aunt, have regularly gone to County Council meetings since August to ask for justice for their relative.
Daryl Neil said in August that his brother wasn't committing a felony and shouldn't have been chased.
Neil's sister Marsha Lewis said in September, "I was my little brother's keeper, but he's no longer here…. My dreams and hopes for a civilian oversight review board for St. Louis County police are visions that inspire me. You see, I am my brother's vision. His memories are my impression for justice…. My little brother, Mikel Neil Sr., died too soon by the negligence of police officers."
Neil's daughter Tyresha Johnson told the council, "We say we trust the police and then they'll pull a stunt like this right here… I'm appalled that the police would lie and say that there wasn't a chase when clearly there's several footages of video. Like, why would they do that? I'm not understanding that part. I really think they need to be fired and prosecuted to the fullest extent."
Other members of the public have asked the council and the county Police Department to use the incident as a reason to start a civilian review board that would oversee police actions in similar cases.
"There was an initial coverup in this case," said activist Zaki Baruti at the Aug. 28 council meeting. "I challenge you to stand with the people."
In the union's defense of the officers, Crecelius emphasized their ties to the St. Louis area. Malloy is a south county native, attended Lindbergh High School and served in the U.S. Marines, where he served a tour in Afghanistan. After he returned home, he went to Lindenwood University on the GI Bill. Jakob also grew up in St. Louis and attended Parkway North High School, then Missouri Southern State University.
"Both officers are proud of their St. Louis heritage and the fact that they were able to serve their community as police officers. Officers Maloy and Jakob are proudly supported by their families, friends, co-workers and, not surprisingly, several high ranking commanders within the St. Louis County Police Department who continue to actively question Chief Belmar's true motives behind this terrible decision," the union said.
Read part of Belmar's statement below:
"It has been determined that on August 10, 2018, two of our officers were involved in a pursuit in the City of Berkeley. Information provided to commanders at the scene and the Highway Patrol by involved officers was misleading and complicated the investigation and our understanding of the circumstances of the actions those two officers took. Those details contradicted the later investigation, and caused this Department to launch an internal investigation into the action of these two officers. Through the examination of the Highway Patrol's crash investigation, internal documentation and video evidence, it was determined that the involved officers provided statements that were ultimately found to be misleading and actions by those two officers took. Those details contradicted the later investigation, and caused this Department to launch an internal investigation into the action of these two officers," Belmar said.
He went on to say that the Missouri State Highway Patrol's crash investigation, internal documentation and video evidence backed up the firings. But the union said the MSHP's evidence backed up the officers.