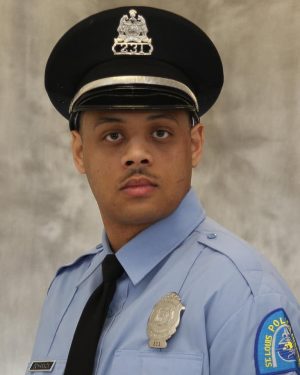 Oakville native and hockey player Pat Maroon once again made a pivotal play in overtime Monday to send his NHL team to the Eastern Conference finals — but this time he said he had some help from above.
NHL veteran Maroon tweeted a photo of his hockey stick from Monday night's game, on which he had written "Tamarris Bohannon R.I.P. Hero." St. Louis Metropolitan Police Department Officer Bohannon died Sunday, just over 24 hours after he was shot in the head Saturday in Tower Grove South while responding to a call reporting a shooting.
"Got some help from officer Tamarris Bohannon last night. R.I.P. to a true hero," Maroon tweeted. "Prayers to your beautiful wife and 3 children."
In response, the SLMPD retweeted the photo and said, "From one hometown hero to another."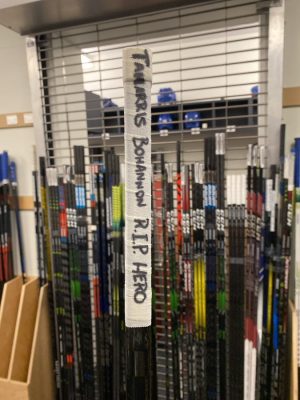 Like Bohannon, Maroon graduated from Oakville High School. Their time at the school even overlapped: Bohannon graduated in 2009, and Maroon graduated in 2007.
Oakville native Maroon famously came home to St. Louis for the 2018-2019 season to play for the St. Louis Blues, and the team won the franchise's first-ever Stanley Cup. After the season, free agent Maroon signed with the Tampa Bay Lightning.
The game-winning goal for the Lightning Monday night came from Victor Hedman, with help from a screen by Maroon. Maroon famously scored two game-winning goals in overtime last year to guide the Blues to their Stanley Cup.
With the Blues eliminated from the shortened, delayed playoffs this year, however, Maroon is still fighting to get to the Stanley Cup Finals again. This is the fourth time in six years that Tampa Bay has reached the Eastern Conference Finals.
Got some help from officer Tamarris Bohannon last night. R.I.P to a true hero. Prayers to your beautiful wife and 3 children 🙏❤️ pic.twitter.com/Bv5LoAKCqK

— Pat Maroon (@patmaroon) September 1, 2020