Man accused of theft, striking officer with van arrested, charged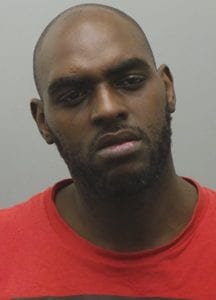 A man accused of striking an off-duty county police officer with a van Wednesday night has been charged with stealing, assault and resisting arrest.
The St. Louis County prosecuting attorney's office on Thursday charged Willie Washington, 39, of the 2700 block of Arlington Avenue, St. Louis with one count of stealing, $750 or more; one count of assault in the fourth degree; and one count of felony resisting arrest. Washington is being held on a $60,000 bond.
The officer shot Washington in the leg as Washington fled the scene in the van. Washington later went to an area hospital for treatment, where he was arrested, according to police.
The officer, a 20-year veteran with the St. Louis County Police Department, was shopping at about 6:15 p.m. Wednesday at Costco, 4200 Rusty Road, when store employees told him that two suspects were stealing merchandise. Washington is accused of stealing over $750 worth of alcohol from Costco.
The off-duty officer, who was not in uniform, walked to the parking lot and got into his marked St. Louis County Police vehicle. He saw the two suspects enter a vehicle, described as a panel van, which drove away from Costco.
The officer followed the van and pulled it over in the 11100 block of Lindbergh Business Court in Green Park. After the van stopped, the driver immediately left the vehicle and started to run away. Another subject also exited the vehicle, but did not attempt to flee, and immediately surrendered.
While the officer was arresting the two suspects, police said that Washington, who was in the van with another person, got in the driver's set of the van, put the vehicle in reverse and struck the officer with the driver's side of the vehicle.
"The driver then accelerated the car forward and turned into the officer. The officer had to grab onto the driver-side door and window to prevent from being run over or seriously injured," according to the probable cause statement against Washington. "The officer broke out the driver side window with his firearm and fired one shot towards the leg of the driver. The officer was dragged several feet before being unable to hold on any longer. The officer fell and hit his head on the pavement and sustained physical injury as a result of the incident."
The two other suspects who were arrested have been released from custody pending application of warrants, police said. The fourth suspect who was not arrested is still being sought by police.
Detectives from the St. Louis County Police Department's Bureau of Crimes Against Persons are conducting the investigation.