Lindbergh teacher is named a finalist for 2021 Missouri Teacher of the Year
A Lindbergh Schools teacher at Crestwood Elementary is a finalist for 2021 Missouri Teacher of the Year.
The Department of Elementary and Secondary Education (DESE) announced Thursday the seven finalists for the 2021 Missouri Teacher of the Year award. The Teacher of the Year program spotlights the positive impact excellent teachers have on their students. The finalists were chosen from the semifinalists, the 15 Missouri Regional Teachers of the Year.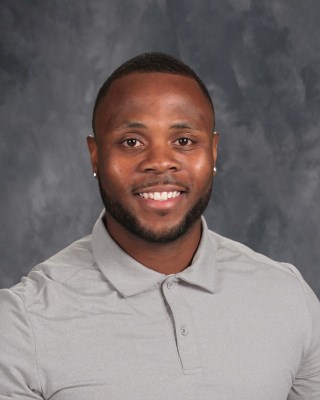 Among the elite slate of honorees is Darrion Cockrell, the Lindbergh teacher known better as "Mr. DC" to his students at Crestwood Elementary, where he teaches physical education. Mr. DC was Lindbergh Teacher of the Year this year and was also one of just a few teachers nationwide who was honored by Chance the Rapper in the first Instagram award show honoring teachers who have made a difference.
The list of Missouri semifinalists includes teachers from multiple grade levels and subject areas and represents seven of the state's 10 Regional Professional Development Center (RPDC) areas. St. Louis teachers made up nearly half the list of finalists, including Cathy Farrar of the Rockwood School District, who teaches science at Marquette High School, and Clarence Hines of the Special School District, who teaches criminal justice at North Technical High School.
Lindbergh has frequently had teachers named as finalists for state Teacher of the Year, and some have even gone on to win. Cockrell is the district's sixth Teacher of the Year finalist since 2011.
That year, Lindbergh High School Principal Eric Cochran, then an LHS social studies teacher, was a finalist. An English teacher from LHS, Katie Arens, was a finalist in 2016. Truman Middle School media specialist Megan Vallis was named a finalist in 2017. Melissa Nussbaum of Truman and Kim Dailey, LHS Special School District, were both named finalists in 2015.
The 2021 Teacher of the Year finalists are:
Darrion Cockrell, Lindbergh Schools– physical education, Crestwood Elementary
Ashlyn Brantley, Platte Co. R-III – physical education, Platte County High School
Cathy Farrar, Rockwood R-VI– science, Marquette High School
Clarence Hines, Special School District– criminal justice, North Technical High School
Armando Johnson, Springfield R-XII– Spanish, Central High School
Matthew Ketteman, Lee's Summit R-VII– music, Longview Farm Elementary
Rebecca Wynne, Maryville R-II– STEM, Maryville Middle School
A committee comprised of teachers, business leaders and education organization officials will choose the Missouri Teacher of the Year following virtual interviews with each finalist on Tuesday, Sept. 1.

"It is always such an honor to shine a light on Missouri's top educators through the Teacher of the Year program, and the 2021 Regional Teachers of the Year, semifinalists and finalists are no exception," said Commissioner of Education Margie Vandeven. "This group shows that teachers at all grade levels and in all subject areas make an impact on the lives of Missouri students every day."

The selection process began with the announcement of 34 Regional Teachers of the Year who were acknowledged for their commitment to Missouri students. That was narrowed to 15 semifinalists, then the seven finalists.

The other South County teacher honored as a St. Louis Regional Teacher of the Year was Nathan Williams of Bayless High School.

The winner, finalists, semifinalists and Regional Teachers of the Year will be honored during a recognition event Oct. 15. The new Missouri Teacher of the Year will serve as the state's nominee for the 2021 National Teacher of the Year.

Misty Grandel, an English language arts teacher from Fordland High School (Fordland R-III), is the current Missouri Teacher of the Year.

Building trusting, respectful relationships with students and families has been one of the top priorities of "Mr. DC" throughout his five years of teaching at Crestwood Elementary School, the district said in a news release when Cockrell was named Lindbergh Teacher of the Year in April. He also "works tirelessly to promote a healthy community by motivating, inspiring and pushing his coworkers and students every day," the district added. 

Cockrell regularly uses dance, exercise and athletic games to teach students the fundamentals of body movement and promote teamwork to students in grades K-5. He evaluates each student's individual growth and athletic abilities to develop customized instruction plans for his fifth-grade students.

Outside of the classroom, Cockrell participates in a variety of extracurricular activities to promote exercise and lifetime fitness. He is the Read, Right, Run coordinator for Crestwood, the creator of "Crest-Fit" training for teachers and parents, and is an after-hours host of Dads Club Open Gym for his school families.

"Mr. DC lights up a room and is a positive presence for everyone," said then-Crestwood Principal Jodi Oliver. "His innate nature for building relationships and finding ways to connect with kids is the foundation of his work. Kids absolutely love him!  He has a passion for student, staff, and family health and wellness and it shows in everything he does. We are so lucky to work with him every single day."

Cockrell's colleagues share that he is a great role model who attends every school function and often can be seen cheering on students at dance recitals, athletic competitions and outside activities as well. He brings a positive attitude and outlook on life to the Crestwood Elementary community.


Cockrell earned a Bachelor of Science in education in physical education and a Bachelor of Interdisciplinary Studies from the University of Missouri-St. Louis. He is a certified physical education and health teacher for grades K-12.

See the video of the surprise announcement in April below:

This year's semifinalists for Missouri Teacher of the Year are:
Darrion Cockrell, Lindbergh Schools– physical education, Crestwood Elementary
Jesse Baker, Billings R-IV– mathematics, Billings High School
Jacob Baker, Jefferson City– science, Thomas Jefferson Middle School
Ashlyn Brantley, Platte Co. R-III – physical education, Platte County High School
Tonya Claybrook, Spokane R-VII– Grade 5, Highlandville Elementary
Cathy Farrar, Rockwood R-VI– science, Marquette High School
Jennifer Gill, Shelby Co. R-IV– Grade 4, Shelbina Elementary
Erin Graves, Dunklin R-V– science, Herculaneum High School
Clarence Hines, Special School District– criminal justice, North Technical High School
Armando Johnson, Springfield R-XII– Spanish, Central High School
Summer Kelley, Liberty 53– project-based learning, Liberty Academy
Matthew Ketteman, Lee's Summit R-VII– music, Longview Farm Elementary
Joseph Koeberl, Lawson R-XIV– American history/current events, Lawson Middle School
Amy Rendel, Hannibal 60– English college prep, Hannibal High School
Rebecca Wynne, Maryville R-II– STEM, Maryville Middle School