State names Lindbergh educator as Teacher of the Year finalist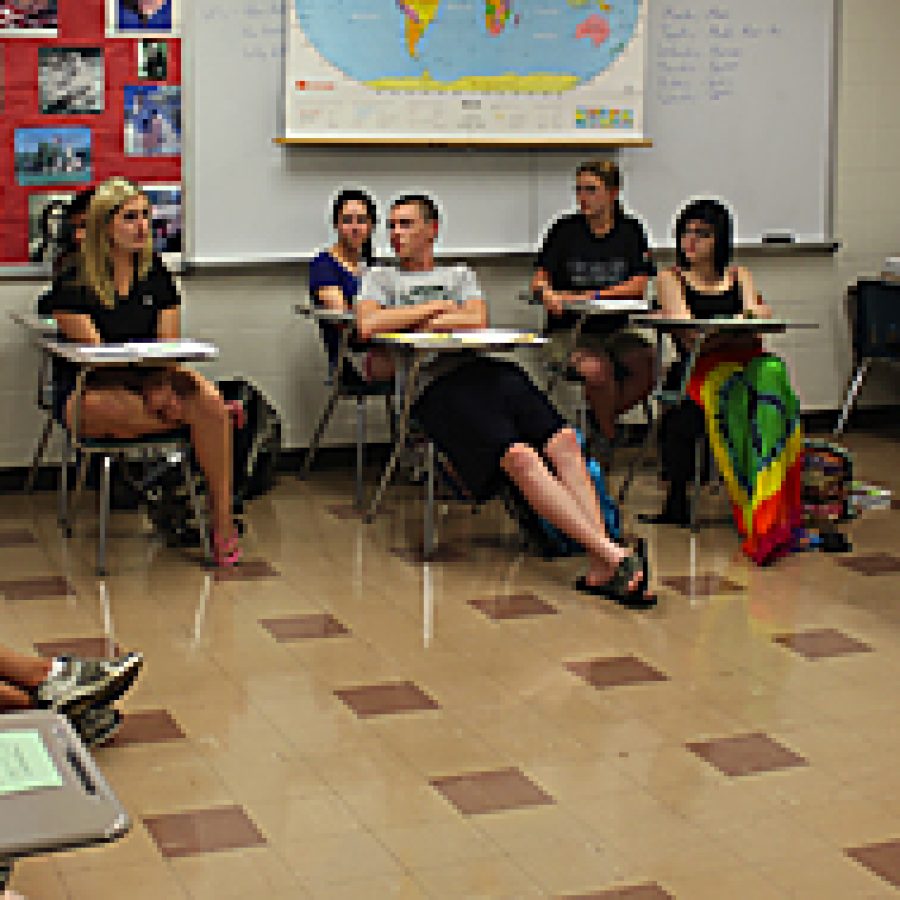 Lindbergh High School social studies teacher Eric Cochran has been named one of six finalists for the Missouri Teacher of the Year program, state education officials announced Wednesday.
Six public school educators were chosen from a pool of nominations submitted by school districts throughout the state. A selection committee appointed by the Department of Elementary and Secondary Education reviewed the candidates' written applications and selected the finalists Monday in Jefferson City.
"Eric has been a fabulous representation of both the district and our high school, and we are proud of him," stated Ron Helms, LHS principal, in a news release. "He has done some phenomenal things to engage and teach students over the years. He's a student magnet."
Cochran is serving in his seventh year as LHS Social Studies Department Chair, and this is his 14th year teaching high school social studies. He has received seven National Merit Inspirational Teacher awards, and has been named Lindbergh National Honor Society Teacher of the Year, Assistant Coach of the Year and was nominated for the Gilder Lehrman American History Teacher of the Year.
In addition, Cochran has dedicated time to Lindbergh outside of the classroom as assistant varsity boys basketball coach, and by serving on the district's budget reduction, performance-based teacher evaluations, demographics and character education committees.
"I'm very honored and humbled by this nomination, but even more so because I get the opportunity to represent the finest faculty in the state (at LHS), and that's a tremendous honor," Cochran stated.
The five other 2011-12 finalists are from Special School District of St. Louis County, Kirkwood School District, Jefferson City School District, Raymore-Peculiar School District and Lee's Summit School District.
The selection committee will interview the finalists Aug. 22 in Jefferson City and will choose the Missouri Teacher of the Year, who automatically becomes the state's nominee for the National Teacher of the Year program. The finalists and the new Missouri Teacher of the Year will be honored at a banquet Oct. 26 in Jefferson City. Robert Becker of the Kirkwood School District is Missouri's current Teacher of the Year.
The Department conducts the Missouri Teacher of the Year program with financial support provided by the Boeing Company of St. Louis.