Lindbergh educator a finalist for state Teacher of the Year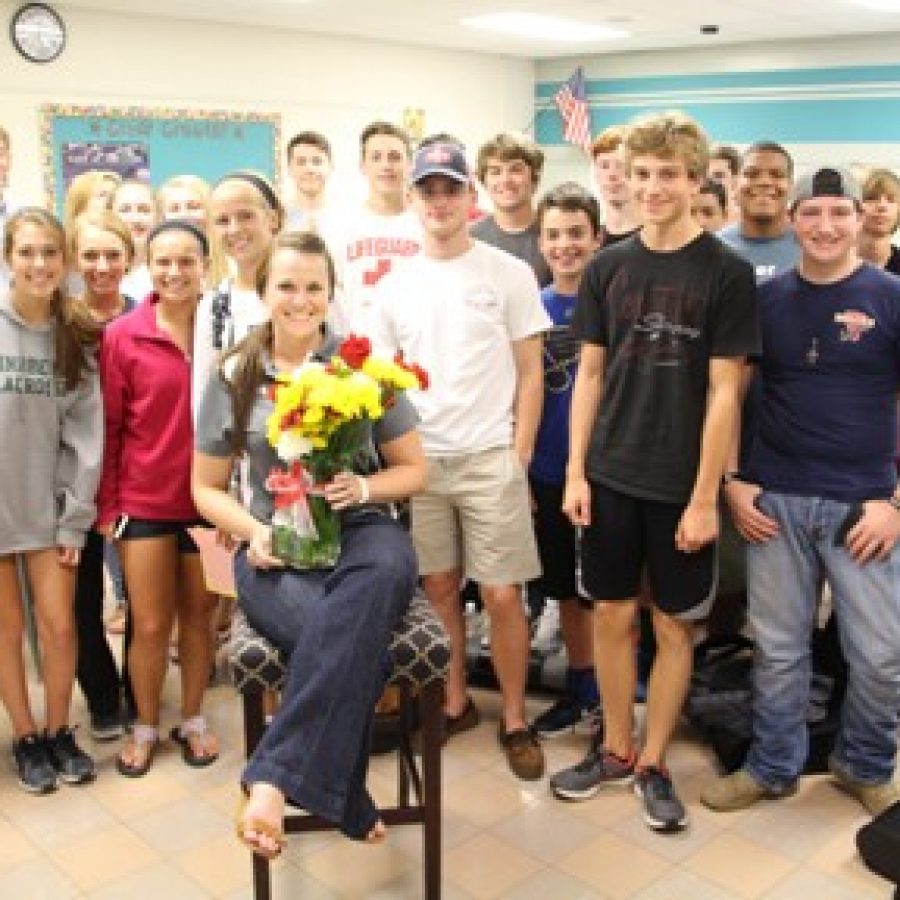 Lindbergh High School English teacher Katie Arens is one of seven finalists for the 2016-2017 Missouri Teacher of the Year Award.
Nominations for the award were submitted by school districts throughout the state, and the finalists were chosen by a selection committee appointed by the Department of Elementary and Secondary Education.
The seven finalists were narrowed from a list of 31 Regional Teachers of the Year. The selection committee, comprised of teachers, business leaders and education organization leaders, will choose the Missouri Teacher of the Year following interviews with each finalist on Tuesday, Aug. 30. The new Missouri Teacher of the Year will serve as the state's nominee for the National Teacher of the Year competition.
At Lindbergh High School, Arens has introduced innovative teaching strategies to help the entire school embrace 21st century learning, while simultaneously developing a student advisory program dedicated to academics and character development, according to a news release.
Most recently, she wrote first-of-its-kind curriculum for a brand-new English class that incorporates 21st century skills and Project Based Learning. Her fellow teachers say English PBL is arguably the most challenging curriculum in the LHS English Department, and that Arens is constantly revamping, redesigning and reorganizing her lessons as the course develops to ensure that students learn critical skills. She is a collaborative partner who works well with students and coworkers, and is not afraid to gather feedback, self-reflect and make her lessons better.
"Ms. Arens is a teacher who inspires students of all backgrounds and abilities to learn," Principal Eric Cochran stated in the release. "She represents all of the phenomenal teachers at LHS, and we are so proud to have her representing LHS in the state-level competition. She has earned the respect of students, parents and colleagues alike."
Besides Arens, state finalists include:
• Jody Hilton, Camdenton R-III — social studies and English language arts, Oak Ridge Intermediate School.
• Sandy Humbyrd, Hollister R-V — mathematics, Hollister High School.
• Nancy Luebbers, University City — English, Barbara C. Jordan Elementary.
• Lindsay Thompson, Fort Osage R-I — English, Fort Osage High School.
• Michelle Uptegrove, Lee's Summit — special education, Cedar Creek Elementary.
• Darbie Valenti, Savannah R-III — mathematics and Science, Minnie Cline Elementary.
The Missouri Teacher of the Year program recognizes the efforts of effective teachers in providing a quality education to their students. Missouri's current Teacher of the Year is Linda Glasgow, a third-grade teacher at John Nowlin Elementary in Blue Springs.