Great Rivers Greenway seeks volunteers for 16th annual River des Peres Trash Bash
For the 16th year in a row, volunteers will descend on the River des Peres watershed Saturday, Oct. 20, to help clear litter during the River des Peres "Trash Bash."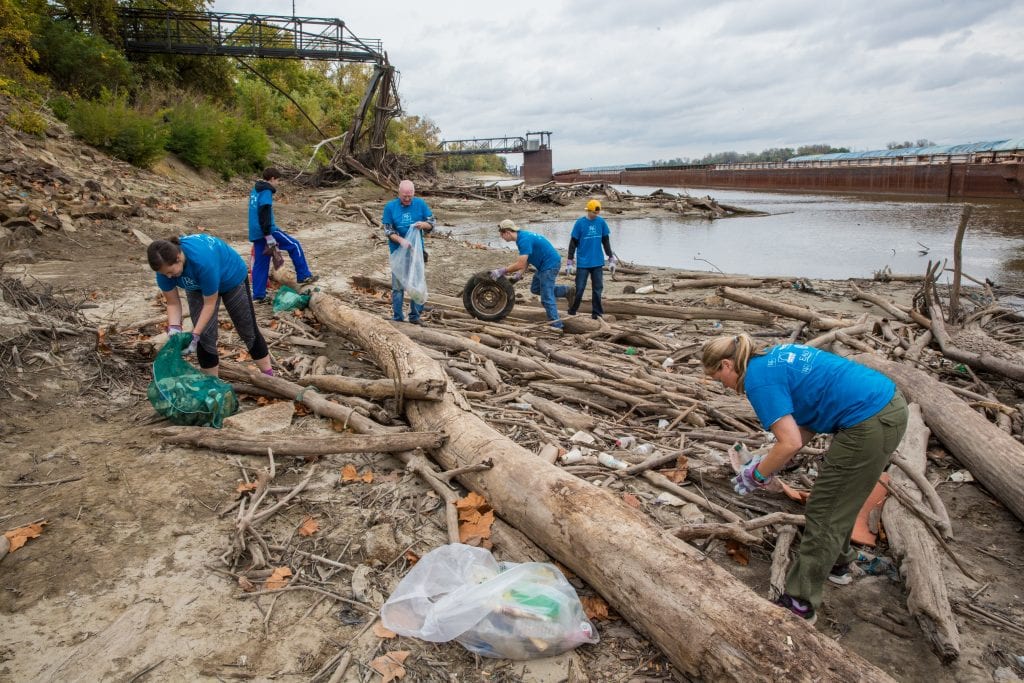 Volunteers of all ages are needed to help clean several sites and improve water quality in St. Louis County and city, including River des Peres, the Mississippi River, Mackenzie Creek, Gravois Creek, Deer Creek and Engelholm Creek. The goal of the event is to help improve area waterways and neighborhoods located in the River des Peres watershed.
The Trash Bash is conducted by Great Rivers Greenway in partnership with the River des Peres Watershed Coalition, Missouri Stream Team, Metropolitan St. Louis Sewer District and the city of St. Louis.
The cleanup will happen from 8 a.m.-2 p.m. Saturday. Volunteer registration will take place from 8 to 8:45 a.m. on Saturday at four locations: Willmore Park,  located on the east side of the River des Peres and just north of the intersection of Hampton and Gravois avenues in St. Louis city; the Heman Park Community Center at 975 Pennsylvania in University City; the University of Missouri-St. Louis Urban Ecology Trailer on the south campus at East Drive; and Lorraine Davis Park, 700 Lorraine Davis Lane in Webster Groves. Free breakfast will be provided at each registration station, and volunteers will receive a free t-shirt.
Clean-up is from 9 a.m. to noon with a pizza lunch afterward at Willmore Park until 2 p.m., with musical entertainment and prizes for the "best" trash finds.
In 2017, Trash Bash volunteers removed over six tons of debris from within the River des Peres watershed in only three hours, finding 101 tires, over two tons each of scrap medal and trash and nearly half a ton of recyclable materials.
For more information or to register in advance, visit www.riverdesperes.org.