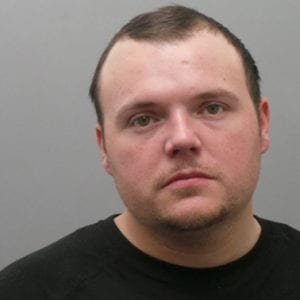 By Gloria Lloyd
News Editor
glorialloyd@callnewspapers.com
The St. Louis County Council and the friends and family of an Oakville man who died in the county jail want answers after a series of inmate deaths, including two within a week.
Oakville resident John Shy, 29, died Feb. 23 in the St. Louis County Justice Center in Clayton after entering it for the last time Feb. 15. Less than a week later, another inmate, Lamar Catchings, 20, died while in custody. Officials said the two incidents were unrelated. A Des Peres man, 51, also died in custody in January.
Council Chairman Sam Page, D-Creve Coeur, promised at the council meeting Tuesday to schedule a council hearing on the jail deaths.
"We've certainly heard some disturbing things in the press lately," he said.
"When this happens, you stand up and take notice," said 7th District Councilman Mark Harder, R-Ballwin.
Shy was the constituent of 6th District Councilman Ernie Trakas, R-Oakville, who said that while council members didn't have enough information to make a determination yet, they are taking the matter seriously.
"We're looking at three deaths in a month's time, and two within a week, so obviously there's reasons to be concerned," Trakas said. "I'm not saying anything is amiss, but it merits investigation and certainly inquiry at a minimum."
There were no deaths in the jail in 2018.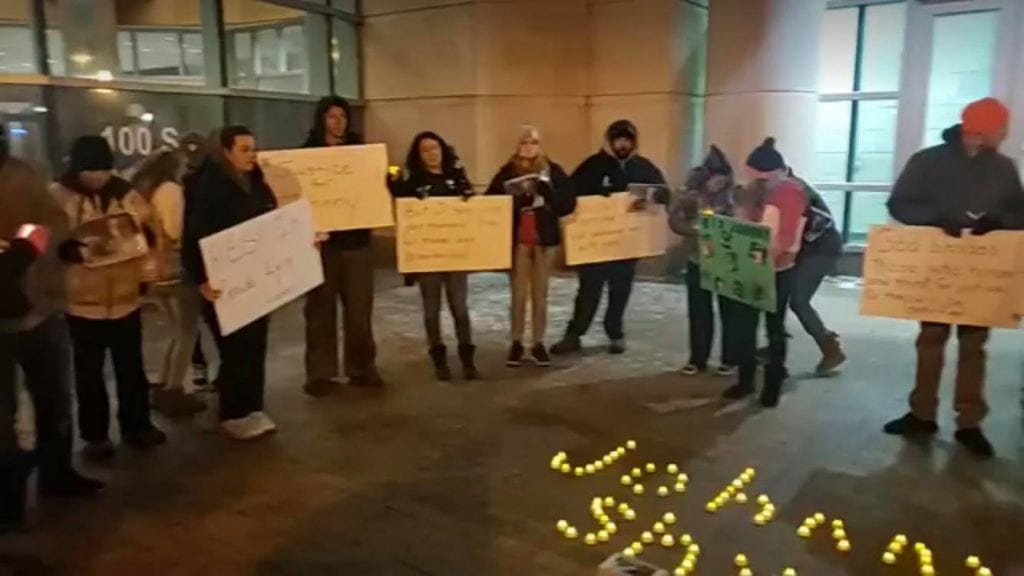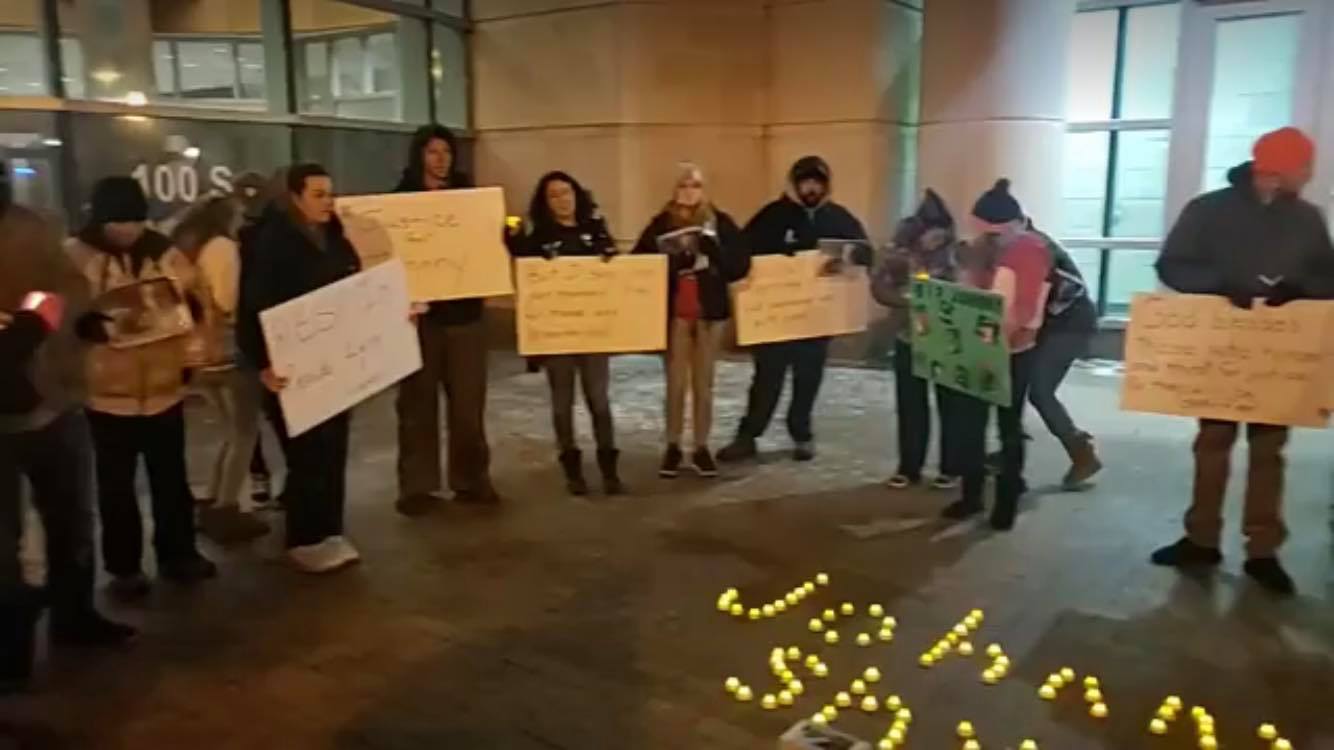 Shy had been convicted multiple times after pleading guilty to felony drug possession, and violated probation on those charges several times, most recently last October, according to court records. He was taken into custody for his latest stint in jail Feb. 15.
Paul Hampel, an aide to County Executive Steve Stenger, said that Shy told jailers he was a heroin user. But Hampel would not say any more about the cause of death due to privacy laws.
The medical examiner has not yet released a cause of death in either case.
Jail staff twice took Shy to the hospital the day he died, but the hospital sent him back both times within hours.
County officials said that Shy received "high-quality medical treatment" in their care.
At 3:15 a.m. Feb. 23, Shy complained of stomach pain and was taken by county Justice Services workers in a county-owned car to the emergency room at SSM Health St. Mary's Hospital in Richmond Heights, according to a timeline Hampel provided through jail workers. Shy returned at 6:31 a.m. and stayed in the infirmary.
He complained again of stomach pain at 9:55 a.m., Hampel said. An incident report from the Clayton Police Department indicates that police responded to the jail at that time, with Shy throwing up blood and blood in his stool. This time, an ambulance took him to St. Mary's.
Shy returned to the jail infirmary at 12:30 p.m., where he died at 9:38 p.m., according to the police incident report.
"While in our care, he received numerous visits throughout the day by Justice Center medical staff," Hampel said.
In an interview with the St. Louis Post-Dispatch, murder suspect Ivan Henley, who was in the infirmary next to Shy that day, said that corrections staff tended to Shy's medical needs every 20 minutes or so throughout the day.
"When he rang that bell, they came," Hampel said. "He received excellent care at the Justice Center until he died."
The Post-Dispatch separately reported that an anonymous source "close to the investigation" said that three aspects of the jail deaths are being investigated — whether corrections officers turned off a call button in the infirmary while Shy was there, whether a jail nurse saw him on the floor surrounded by blood and told him to clean up his cell and take a shower just minutes before he died, and whether jail nurses should have sent Catchings to the infirmary based on symptoms reported by his fellow inmates.
The report of the nurse ignoring Shy in his final minutes came from Franklin Gilbert, 20, of Bridgeton, who is being held in the jail on charges of second-degree kidnapping and fourth-degree domestic assault. He pleaded guilty to third-degree domestic assault last year and received a five-year suspended prison sentence.
The Department of Justice Services is currently helmed by an interim director, Julia Childrey.
Childrey released a statement on Shy's death that said, "Mr. Shy was suffering from multiple medical problems and was in a great deal of discomfort on Saturday. Justice Center personnel had him transported to a hospital twice that day. Upon release by the hospital and his return to the Justice Center, he received high-quality medical treatment while in our care. Nonetheless, he passed away as a result of his medical problems. We take all medical outcomes seriously and are in the process of completing a full internal investigation into this incident. We express our condolences to Mr. Shy's loved ones."
After Catchings died, Childrey released another statement: "We are awaiting autopsy results for Mr. Shy and Mr. Catchings. Meanwhile, our examination of the facts and circumstances surrounding their deaths is ongoing. Our initial review indicates that Mr. Shy and Mr. Catchings received appropriate medical care and treatment. As in all deaths at the justice center, we review policies and procedures to ensure we are delivering the highest quality medical care. I would add that, since 2002, the St. Louis County Justice Center has received national accreditation from the American Correctional Association, a designation that indicates a record of excellent healthcare and other services provided to incarcerated individuals."
Friends and family want answers
Friends and family of Shy, who went by "Johnny," held a candlelight vigil outside the Justice Center Monday, lighting candles in the shape of Shy's name.
Although Catchings' mother gave a television interview about her frustration with her son's death, a friend of Shy's told the Call that Shy's mother is not yet ready to speak to the media.
But Shy's friends said they were frustrated with his death and want answers.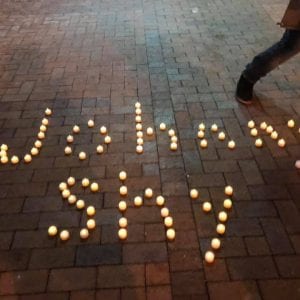 In a letter one wrote to Justice Services, the friend wrote about an "overwhelming consensus of disgust, anger and unrest pertaining to the death of inmate John M. Shy. As friends and loved ones frantically attempt to understand the circumstances leading up to John Shy's passing, the inconsistency and factual nature of the details provided obstructs any sense of relief or comfort they could hope to obtain. And they are not alone."
The letter continued, "The unethical conditions within the jail and amongst its staff are a plague to our society. The veil of complacency and trust is no longer present in the public's perception of the St. Louis correctional system following the bloody, drawn-out death of a 29-year-old young man…. The illusion of functionality and professionalism within the jail are just that, an illusion."
The friend said that Shy's friends and family were "haunted" by Henley's statement about how Shy died.
"… Loved ones of Shy were granted the lasting image of Shy in his last moments, lying in a pool of blood, desperately crying out, 'Some (expletive) help me.'"
The friend termed the treatment of Shy "blatant neglect."
The letter ended, "The public's acceptance of the lack of reporting and devout maliciousness of the Clayton… Police and Justice Center will no longer be permitted in the 'societal norm.' Now alert, aware and proactively engaged, the community seeks an end to the fatal reach of our law enforcement agencies and officers.
"Justice for John Shy is inevitable."
The vigil was livestreamed to Facebook by Brock Schmittler, organizer of the Only in Lemay Facebook group.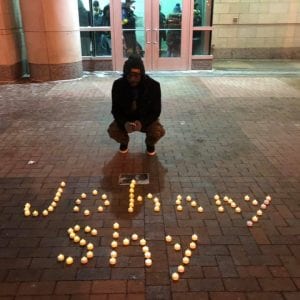 Several of the attendees said they attended elementary school in Oakville with Shy. He attended Oakville Middle School, then known as Oakville Junior High, and Oakville High School.
Shy's best friend Shawn Nolan, who went to school with him in Oakville, said, "I love you to death man, I hate what they didn't do for him."
He wrote a rap in honor of his friend: "Johnny, my dawg, my friend, my brother/ I love ya, I can't believe I lost ya/ There could never be no other…Man I'm gonna miss you/ I can't believe this happened to you/ Justice will be served/ We gon' make sure that we get that for you."
The group of friends "lit up SoCo," but Nolan also mentioned darker times: "Remember when you came to me crying/Addicted to something you can't control/But I know we got it tho."
A friend named Paul mentioned their good times in high school "smoking with all the Oakville stoners."
A friend named Kyle said, "Johnny Shy was one of my best friends, I had some of the best times in my life with him. He was like a brother to me. His family was like my family."
Corrections officer to be fired after assaulting another inmate
The circumstances around Shy's death were even more confusing because of what county officials say was a separate, unrelated incident happening in the infirmary next to him.
The county is in the process of firing a guard who allegedly assaulted one of Shy's neighbors in the infirmary just before Shy died.
At 9:33 p.m., Henley "complained that another person assaulted him," according to the police incident report.
Stenger said in a statement, "An internal investigation revealed a corrections officer mistreated an inmate at the Justice Center. Because we will not tolerate inappropriate conduct or activities, we have suspended the corrections officer involved in the incident and have initiated termination proceedings against him."
Henley told the Post-Dispatch that one of two guards who came into his cell in the infirmary around 8:40 p.m. that night assaulted him by "twisting his leg," which the newspaper said was "riddled with bullet wounds from his toe to his hip."
The other guard reported the alleged assault to a superior, who told officers from the Clayton Police Department when they arrived to respond to Shy's death, Henley said. The police later returned to interview Henley about what happened.
Henley, 23, was charged with second-degree murder and armed criminal action and is being held on $1 million cash only bond for allegedly shooting and killing a man he was sitting in a car with in north county. Henley told the Post-Dispatch he was the victim in that case.