Filing for April election closes; competitive races set for school boards and Sunset Hills
Candidate filing closed Tuesday for local elections in April, and this election season is set to be the most competitive South County has seen in several years.
The election will be held Tuesday, April 7. 
Crestwood mayor, aldermanic seats in Green Park and Sunset Hills and trustee seats in Grantwood Village will also be up for election, plus seats on the Lindbergh, Mehlville and Affton school boards.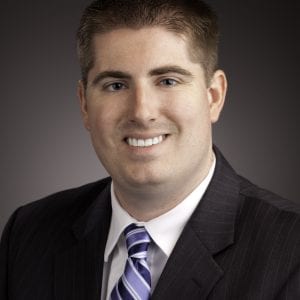 Five candidates filed for three seats on the Mehlville Board of Education the first day of filing Dec. 17. Resident John Stephens filed to challenge Sunset Hills Mayor Pat Fribis, who is seeking her third term.
Five candidates also filed for three seats on the Affton Board of Education.
No one filed to challenge three sitting incumbents on the Lindbergh Board of Education, so an election will not be held in Lindbergh.
Crestwood Mayor Grant Mabie is unopposed for his first re-election bid. He first took the seat in a special election in November 2018.
With an incumbent filing the last day, one seat on the Sunset Hills Board of Aldermen will see a three-way race, along with another three-way race for a seat on the Green Park Board of Aldermen.
Here's a list of all the candidates who filed:
Crestwood
The mayoral post is the only office up for election in Crestwood. Mabie was the only candidate to file, but an election will still be held with Mabie's name as the only one on the ballot. The seat carries a three-year term.
Grantwood Village
Two trustee seats will be up for election in Grantwood Village.
The treasurer's seat held by Pat Williams and the clerk's seat held by Phil Miceli are up for election, and both are the only candidates who filed to run.
Terms are two years.
Green Park
The only candidate to file the first day in Green Park was resident Donald Lattray filing for Ward 2 alderman. Lattray ran last year in a Ward 2 race against Matthew Farwig, who won.
However, several other new candidates threw their hat into the ring for open seats.
Aldermanic seats held by Scott Treece of Ward 1, James Jones of Ward 2 and board President Fred Baras of Ward 3 are up for election. The seats carry two-year terms.
Staci Laurino filed in Ward 1. Besides Lattray, Jones filed for re-election in Ward 2. Ronald Slattery also filed, making it a three-way race for a seat in Green Park. That is unprecedented in recent years.
Martin Finn filed to run in Ward 3, and Baras did not file to run again for the seat he has held for many years.
Sunset Hills
In Sunset Hills, Fribis is seeking her third term as mayor after she was first elected in a four-way race in 2016 and re-elected unopposed in 2018. The mayoral term is two years. Before that, Fribis served as a Ward 4 alderman since 2008.
Fribis is being challenged by Stephens, who led a group of neighbors in Tapawingo against a rugby field at the former Sunset Hills Golf Course, which is now owned by the city as Bander Park.
Aldermanic seats held by Ann McMunn of Ward 1, Casey Wong of Ward 2, Kurt Krueger of Ward 3 and Thompson Price of Ward 4 are up for election.
McMunn, Wong and Price filed for re-election in the first days of filing.
In Ward 3, Cathy Friedmann filed to run the first day, Randy Carrico filed later and Krueger filed for re-election on the last day. Friedmann has been a recent critic of the city due to the city's new zoning code and cluster homes. Krueger has never before faced an opponent for office.
Drew Hrach also filed in Ward 4 to challenge Price.
The seats carry two-year terms.
Affton school board
Five candidates filed for the three open positions on the Affton School District's Board of Education. The candidates, in order of filing and as their names will appear on the ballot, are: 
Justin P. Carney, the former planning director for St. Louis County




Lara Kuehling Leonberger




Rachel Amanda Ayres




Bridget Denise Sinamon




Patricia Zahn, the incumbent



The terms of Thomas Bellavia, Susan Casaleggi and Zahn expire in April.
Lindbergh school board
Three Lindbergh Board of Education seats held by Treasurer Christy Watz and members Cathy Carlock Lorenz and Matt Alonzo are up for re-election. The seats carry three-year terms.
Watz, Lorenz and Alonzo all filed for re-election, and were the only candidates to file.
Mehlville school board
Mehlville Board of Education seats held by Jean Pretto, Samantha Stormer and board Secretary Peggy Hassler will be up for re-election.
Five candidates have filed for the three open seats. Pretto and Hassler filed for re-election. Three newcomers also filed to run: Stacey Kenner of Concord, Richard Vagen of Lemay and Jeff Wolman of Oakville.