By Gloria Lloyd
News Editor
news3@callnewspapers.com
The Crestwood police and fire departments do not officially endorse candidates for office, despite a claim on a flier that Ward 4 aldermanic candidate Ismaine Ayouaz distributed before later correcting the wording.
Ayouaz, who is challenging incumbent Ward 4 Alderman Tim Anderson for a three-year seat on the Board of Aldermen in the election Tuesday, April 3, circulated a flier that stated he was endorsed by the Crestwood Police Department and Crestwood Fire Department. But the endorsements had been made by the police and firefighters' unions and not the official departments, the chiefs of both departments confirmed at the March 13 board meeting.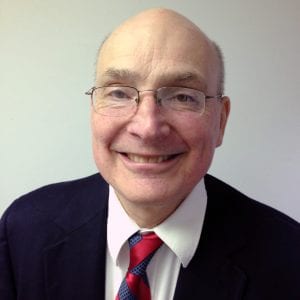 Residents came to Anderson after seeing a flier from Ayouaz that said, "Ismaine endorsed by both police and firefighters!"
"Recently in the course of my visiting with fellow residents of Ward 4, questions have come my way regarding the stance, if any, of both the police and fire departments with regard to favoring one candidate over another candidate for an aldermanic position," Anderson said.
"To make clear, I would like to ask the chief of police — does the Crestwood Police Department endorse candidates for elected office in the city of Crestwood?… And if someone was representing to the citizens of Ward 4 that the Police Department had endorsed him for the office of Ward 4 alderman, that would be untrue?"
Chief Ron Compton confirmed that the Police Department does not endorse candidates for office, although the Crestwood Police Officers' Association does. It is a police union separate from the city.
"That in no way is part of the Police Department or an official statement from the Police Department," Compton said, later adding, "The Police Department has not endorsed anybody and will not endorse anybody."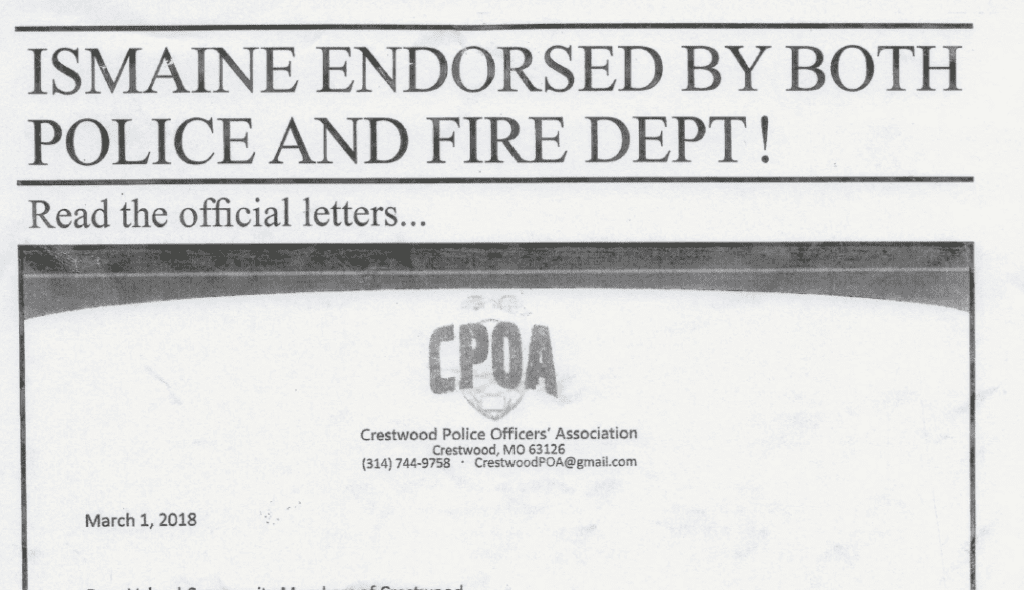 Fire Chief Dave Oliveri confirmed that the same was true for the Crestwood Fire Department. It does not endorse candidates for office, but its union does.
During public comments, Ayouaz apologized for the confusion.
"I would like to address the comment of Mr. Alderman Anderson," Ayouaz said. "An honest mistake has been made in the fliers that I distributed. I was made aware of this mistake yesterday by one member of this board and the city administrator. The first thing I did right away is change the wording, and I posted a statement on social media that I want to read to you to make things clear — we are all human beings and we are making mistakes sometimes."
Reading from his social media statement, Ayouaz said, "An honest mistake was recently made in fliers distributed in a small percentage of Crestwood Ward 4 residents.
"So to avoid any confusion and issues, I want to clarify: I am not endorsed by the Crestwood police and fire departments as city entities.
"I am endorsed by the Crestwood Police Officers' Association, which represents 18 union members out of our 27 people, and the Crestwood Professional Firefighters, which only represents the union firefighters but not the secretary, the four captains, assistant chief or chief."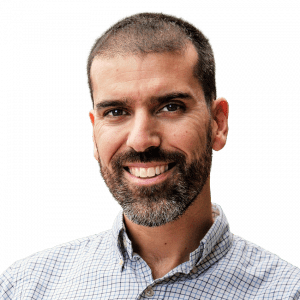 At the meeting, Ayouaz continued, "I apologize for this honest mistake made, which was really an oversight on my part…. And I want to tell you Mr. Alderman Anderson, I understand where you're coming from. But I'm very disappointed that you didn't reach out to me to talk to me and I could have told you directly in person, on the phone or send me an email."
Mayor Gregg Roby said Anderson could respond if the discussion stayed civil.
"The flier that is in question says, 'Ismaine endorsed by both the official Police and Fire departments, exclamation point,' read the official letters. This doesn't sound like a mistake to me," Anderson said. "Furthermore, this document was never provided to me for any comment before it was handed out to the citizens of Crestwood.
"It's out there, it's like toothpaste out of the tube, the representation is there and I suppose there's nothing we can do about it.
"But it's certainly not something that promotes good government."