Coronavirus cases multiplying in St. Louis County
County reaches 90 positive cases
Coronavirus cases multiplied in St. Louis County overnight Monday, jumping in one week from two to 90.
In the county's daily count released Monday evening, 90 people have tested positive in St. Louis County for coronavirus, also known as COVID-19.
That is a jump of 35 cases in a single day. The previous day, cases jumped from 17 to 55.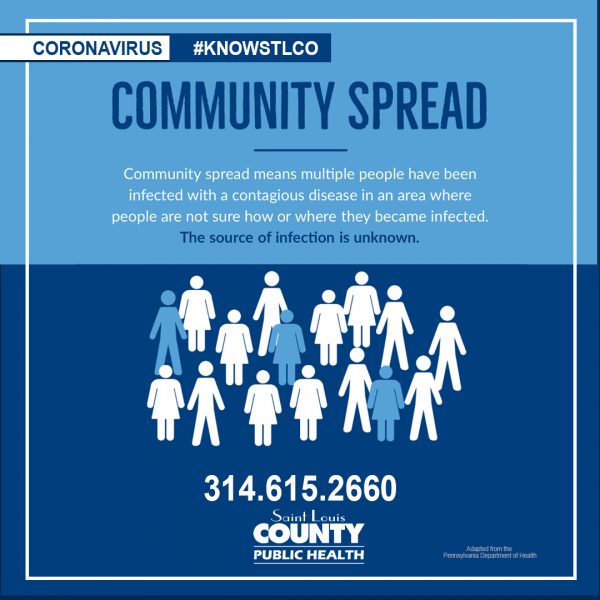 It's a clear sign that the county is experiencing "community spread," when the virus is not just contracted by those traveling to an area that already has it. Instead, people are contracting it in unknown ways within the St. Louis County community.
The cases have grown so exponentially that a county spokesman, St. Louis County Police Department Sgt. Benjamin Granda, said that the county will most likely not be able to continue reporting the age of patients.
The county is not reporting on geographic locations of those testing positive, but had previously provided age ranges for each person. Of the 38 new cases in St. Louis County reported Sunday, the last time the county provided statistics, eight are in people in their 60s, 14 are people in their 50s, three in their 40s, three in their 30s and nine in their 20s.
Eight additional cases were confirmed Saturday. That new batch of cases consisted of one person in their 20s in a travel-related case, two people in their 30s, three people in their 40s and two people in their 50s. Except for the one travel-related case, the seven other cases are of unknown origin.
The county's only death from the virus was announced Friday: Judy Wilson-Griffin, who was in her 60s and a nurse at SSM Health who was on leave when she contracted the virus.
For more about Wilson-Griffin and the county's first death, read this week's front-page article in The Call.