Another View: New Affton superintendent on changes in education
By Travis Bracht
New superintendent of the Affton School District 
In September, I was invited to speak with Gov. Mike Parson as part of a roundtable discussion prior to the ribbon-cutting for the new Microsoft Technology Center within St. Louis' Cortex Innovation Community.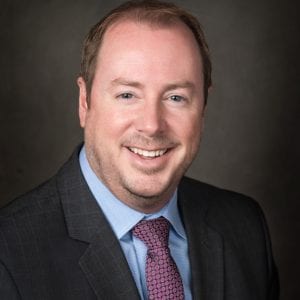 Specifically, I was asked to talk about how the St. Louis Centers for Advanced Professional Studies program, or CAPS, has created new opportunities for students and strengthened workforce development by working directly with business and industry partners.
In 2015, the Affton School District started St. Louis CAPS, and there are currently 10 high schools and eight school districts that participate in the program: Affton, Bayless, Fox, Kirkwood, Lindbergh, Mehlville, Rockwood and Webster Groves.
This is the second time in three months that I have had the chance to hear Gov. Parson speak, and an emphasis on workforce development is one of his key priorities.
Affton has continued to position itself as a leader in quality career and college readiness options for students. When it comes to school districts supporting workforce development, it is important to have a variety of options. We know that one program will not be the right fit for all students.
St. Louis CAPS is just one of many career and college readiness options Affton offers. We also have programs at South Technical High School, as well as those based within our schools, such as Project Lead the Way, Advanced Placement or AP, and programs of study that connect to business, marketing, industrial technology and family and consumer sciences.
Just as we aspire to have 100 per-cent of our graduates career- and college-ready, we must also strive to ensure that each graduate has a meaningful career-related experience.
I recently read an article that suggested the term "career and college readiness" has become too cliche, and we need to rebrand the goal as "success-ready graduates."
Regardless of the moniker, we need to continually pursue refining exist-ing options and expand opportunities that allow students to personalize and customize an experience that aligns with their future aspirations.
Gov. Parson believes that K-12 public schools are doing a good job, however, he is quick to add that we can do better, and doing better will involve doing things differently.
During Affton's kickoff assembly for staff, I referenced the most common applicant shortcomings cited by employers in the annual State of St. Louis Workforce report: Poor work habits, inability to inter-act with different cultures and lack of critical thinking, problem solving, teamwork, collaboration, communication or interpersonal skills.
The takeaway for me is that education organizations often rate themselves higher than employers when it comes to preparing students for the workforce. I believe Affton has the right strategic plan in place to change this narrative. It calls for innovative teaching and learning with a focus on academic excellence, creative problem solving and social-emotional learning.
Innovation involves creating new value for students through the improvement of programs, services and processes, and it benefits from a supportive environment where staff members are encouraged to identify strategic opportunities and pursue intelligent risks.
Taking intelligent risks requires a tolerance for failure and an expectation that innovation is not achieved by initiating only successful endeavors.
As Albert Einstein once said, "Failure is success in progress."
I look forward to seeing our future successes in Affton, and thank you for your continued support of our schools.