Affton college student participates in governor's leadership forum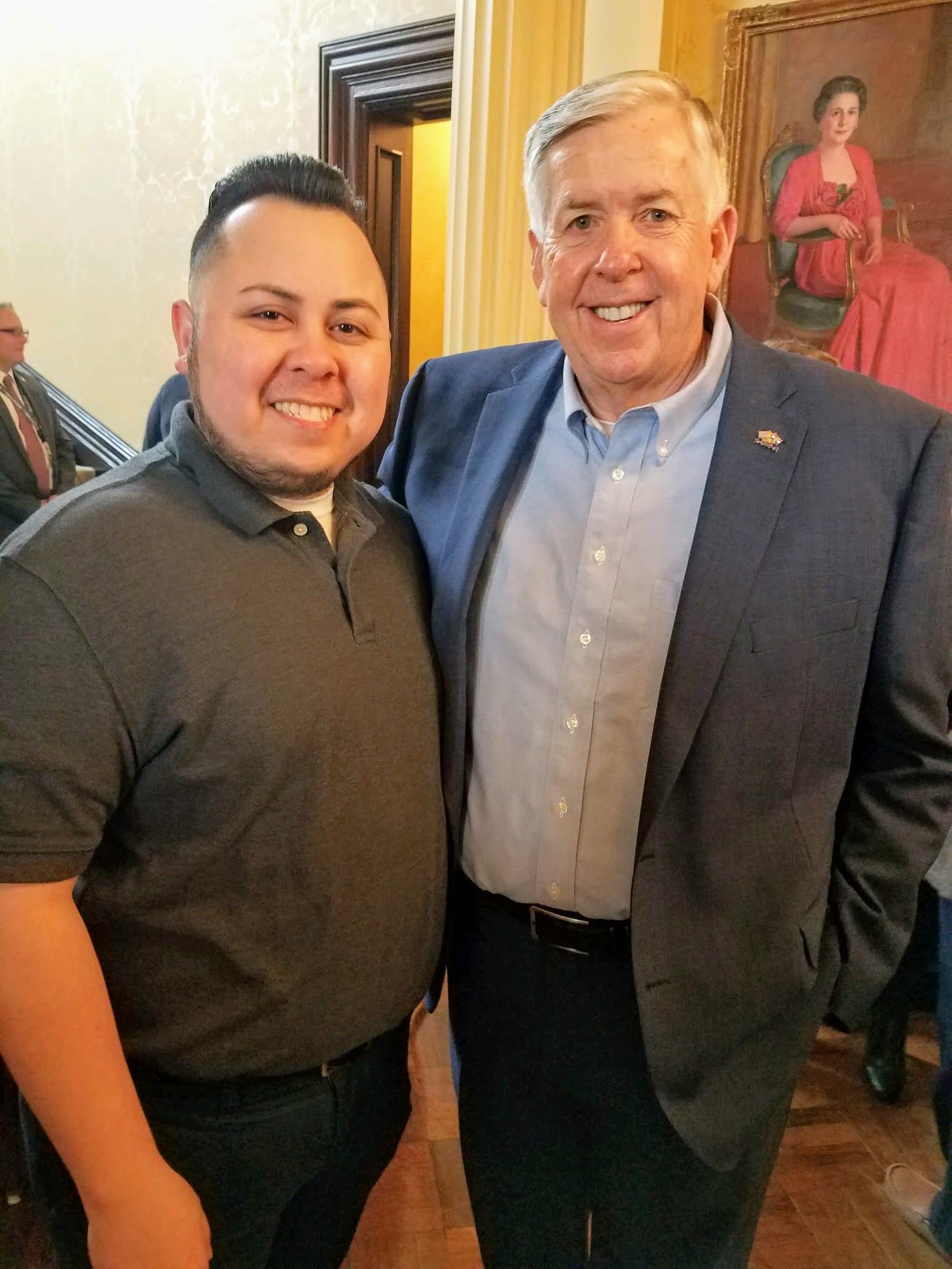 Affton college student Joseph Lopez was one of 98 collegiate students nominated to participate in the 33rd Annual Missouri Governor's Student Leadership Forum on Faith and Values held Feb. 14 through 16 in Jefferson City.
Lopez is pursuing a Bachelor of Science in marketing management from Western Governors University Missouri and represented the online nonprofit university at the forum.
The forum challenges students' character development by encouraging them to reflect on their own decision-making skills, values and belief systems. Students learn about how to reconcile relationships, stand for truth and love others as they love themselves. The forum's guiding principle is teaching students to embrace altruism rather than egotism.
Missouri Secretary of State Jay Ashcroft welcomed students to the annual forum that was created by his father, former Missouri Governor and 79th U.S. Attorney General John Ashcroft. Students began the day having breakfast with Gov. Mike Parson and First Lady Teresa Parson at the Missouri Governor's Mansion.
Students heard from several speakers who led by example, including Rebecca Welsh, founder of HALO, a nonprofit organization supporting homeless and at-risk children; John Stroup, minister at Freeway Ministries who devotes his life to helping individuals overcome life struggles; Freda Boateng, senior administrative assistant for admissions and financial aid at New York Law School and a freelance poet; Ramesh Balayar, professor of global resources, poverty, sustainable development and environmental sociology at Iowa State University; Bob Priddy, retired news director of Missourinet; Lethia Owens, author and branding expert; and Missouri State Reps. Kevin Windham and Travis Fitzwater.