Thirty-three candidates apply for Lindbergh superintendent's post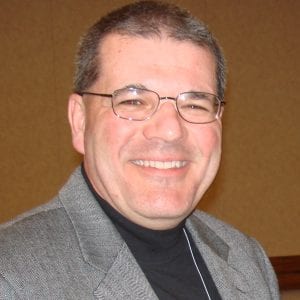 Thirty-three candidates have applied for Lindbergh Schools' superintendent's position.
The Board of Education met in closed session Monday night to review the applications of the 33 candidates seeking to succeed Superintendent Jim Simpson, who is retiring at the end of the current school year.
The candidates include 14 sitting superintendents and 14 assistant superintendents, according to information released by the district. The applicants — 31 males and two females — come from nine states, including Missouri, Illinois, Indiana, Kansas, Tennessee, Arizona, Wyoming, Mississippi and South Dakota.
The deadline to apply for the job originally was Friday, Nov. 10, but was extended to Tuesday, Nov. 14, to allow some additional candidates who were in the process of applying to complete their applications and be included in the candidate pool.
The job was posted in mid-October and sets a salary range of $200,000 to $240,000 for the position. Board members are seeking a candidate who has a minimum of two to three years of experience as a central office administrator.
Candidates also will be required to hold a superintendent's certificate and a doctorate degree, according to the job posting.
The school board will begin interviewing candidates in December, with the goal of hiring a new superintendent in January.
Brent Underwood, a consultant with the Missouri School Boards' Association, is facilitating the search for Simpson's successor. Board members voted unanimously Oct. 9 to hire the MSBA to facilitate the search.
The board recently spent two weeks analyzing community feedback from various stakeholder groups, including students, parents, teachers, staff, administrators and residents. The feedback was gathered during nine focus groups, and through an online feedback form that collected more than 800 responses.
During the community feedback process, some common themes emerged in response to the question: "What characteristics, competencies, skill sets and/or experiences are we looking for in our next superintendent?"
Those common themes include:
• High integrity and moral standards.
• A "people person" who is accessible.
• A good listener.
• Keep the focus on students and their success.
• A collaborative leader with a clear vision for the district.
• A servant leader.
• Experience with enrollment growth.
• A unifier.
• Celebrates student successes beyond only test scores.
• Understands the value of partnership with community.
• Experience with labor negotiations.
• Truly cares about children.
• Transparent.
• Successful experience with ballot issues.
Simpson has served as superintendent since July 1, 2008. He announced in January 2016 that he will retire at the end of the 2017-2018 school year.
Simpson succeeded Superintendent Jim Sandfort, who announced in April 2006 that he would retire at the end of the 2007-2008 school year, after serving as superintendent since 1991.
In January 2007, the school board voted to hire Ray and Associates to facilitate the search for Sandfort's successor. The district received 57 applications to fill the superintendent's post being vacated by Sandfort.
During a Jan. 28, 2008, closed session, board members met with Ray and Associates and narrowed down the list of candidates to 10 semifinalists.
The 10 semifinalists, including Simpson of Joplin, came from the states of Arkansas, Illinois, Iowa, Kansas and Missouri.
During a series of closed sessions at the Hilton St. Louis Frontenac in February 2008, board members interviewed the 10 semifinalists. Simpson's hiring as superintendent was announced by the board on Feb. 12, 2008.