Sunset Hills' first-ever city administrator, Eric Sterman, leaves for same job in Ballwin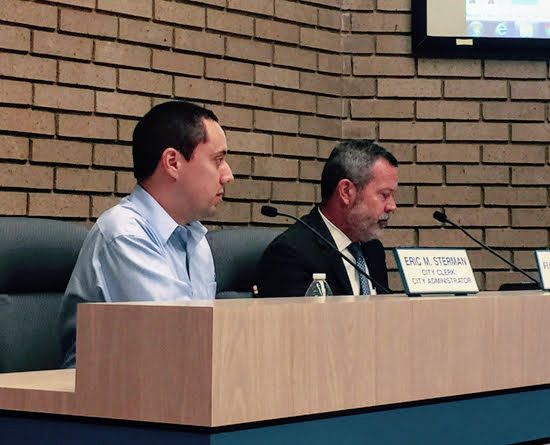 Four years after making history as the first city administrator in Sunset Hills, City Administrator Eric Sterman has been hired for the same position in Ballwin.
The Sunset Hills Board of Aldermen was set to hire a new city administrator at a meeting Tuesday night — after The Call went to press. Sterman is heading to the larger city of Ballwin, with a salary significantly higher than the $110,000 he made in his last year in Sunset Hills.
Ballwin has had a city administrator position for more than 30 years, and the administrator Sterman is succeeding, Bob Kuntz, served in the role for more than 20 years and retired before returning as an interim for the last 18 months. Sterman's first day on the job was Aug. 10.
"I got an opportunity I couldn't refuse, so to speak, with the city of Ballwin," said Sterman. "It's a chance to serve at a bigger city, and it's a raise, it's a chance for professional growth — nothing against Sunset Hills, I absolutely enjoyed my time there.  I just had an opportunity I couldn't turn down."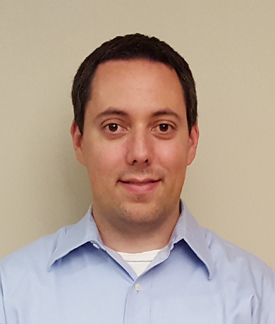 Sterman began in Sunset Hills in July 2016, serving as city administrator/city clerk. In a good sign that city officials believe the experiment with a city administrator has worked out, they are hiring a replacement for him, who will also fill the dual roles of city administrator and city clerk.
A committee of Mayor Pat Fribis and three aldermen — President Thompson Price, Ward 4's Mark Colombo and Ward 2's Steve Bersche — received more than 50 applications and narrowed the finalists to seven and then two. Department heads were set to take each of the final two out for lunch before the Board of Aldermen interviewed them by Zoom this week in closed session, before the possible hiring decision. For that breaking news, visit www.callnewspapers.com.
In Sterman's four years overseeing Sunset Hills, he worked closely with Fribis, who had just become mayor when she worked with the now-disbanded Personnel Committee to hire him to take over from a series of interim consultants who served as city managers.
He came in just after Fribis was elected mayor and was a stabilizing force after the ups and downs of Mayor Mark Furrer's two years in office, which included Furrer's felony trial for assault that ended in a mistrial, efforts to impeach him, his mention of potentially abolishing the Police Department, and constant infighting among city officials on all those issues.
Sterman said he "tried to work hard, tried to do a good job, tried to establish the position of city administrator and hopefully show what the position can bring to the community."
But he declined to take credit for any accomplishments of the city during his tenure.
"I think most of that, frankly, is not to do with me, it has more to do with the mayor and the board and the staff," Sterman said. "But I tried to bring stability and tried to bring transparency and just tried to serve the community and the residents in any way that I could and bring professionalism — those were some of the things the board had in mind when they decided to go to a city administrator, and hopefully they found that to be a success with me."
However, he did look back on the redevelopment of the notorious Econo Lodge site into a new Tidal Wave car wash/Kaldi's Coffee/Smoothie King as a highlight of his time in the city because "it was real exciting driving by the new development on the old hotel site every day and seeing that come to fruition as a big improvement for the city."
Overall, Sterman believes he's leaving the city in a good place.
"Sunset Hills is still a great location and there's a lot of folks who want to do business there. Not every project is the right project for the community, but some of them are. I think it's a good position for the city to be in to have those opportunities," he said. "I think they'll get a good candidate to replace me, and now that the mayor's race has been settled I think they can tackle challenging issues. It's a good city and there's a good group of people that care a lot, and that's a good thing."
During a contentious re-election race for Fribis this year, her opponent John Stephens disagreed with many of the actions the city had taken, but didn't have any issues with Sterman.
The departing city administrator said he sees all the contentious debate about various developments in Sunset Hills as a good thing, because it shows that people are active and engaged in their city.
"I know the board's had some struggles lately, but I've always tried to stay out of the fray and be professional and work for all the aldermen and all the community regardless of what their position on an issue might have been," Sterman said.
Fribis believed he achieved that lofty goal and was just as enthusiastic about Sterman when she talked to The Call last week as she was four years ago when she had just helped hire him.
More than $100 million of development projects have come into the city during that time, including the newly constructed Comfort Suites and the new Tidal Wave.
Considering all the things they've accomplished together, Fribis said she was "crying inside" when Sterman told her he had made the difficult choice to leave Sunset Hills. But she is happy for him and his family because it was such a good opportunity, and she takes it as a compliment to Sunset Hills that another city would want its leader.
"We're very sorry to see him go, he was our first city administrator and our city is run more efficiently and professionally. It's just so much better … It was a perfect partnership with city administrator and mayor, and I look forward to having a new one though and getting some new ideas," Fribis said. "I'm going to be real positive about this — when one door closes, another one opens."
A new city administrator can always bring fresh eyes and new ideas, and although she could not discuss too many specifics of the finalists because of the confidential process, she said she still believes that after interviewing the finalists. Sunset Hills was also Sterman's first job as a city administrator, and in that same tradition, the two finalists for the city administrator role are both assistant city administrators who are eager to lead.
"We kind of want to form them into our own," Fribis joked.
But Sterman set the bar high for how the city administrator and other city officials should interact with residents, she said.
She hopes the transparency and atmosphere of "getting things addressed immediately" that Sterman established remains part of the office.
Sterman said, "In a smaller city like Sunset Hills, you can have the closer relationship and that higher responsiveness to the community. Anybody that ever wanted to know anything, we tried to share and send stuff and make the government accessible."
That included a decision soon after he took office to expand the agendas posted on the website to consist of the full packets that aldermen receive, instead of a more abbreviated agenda.
"Anything that the aldermen got, the public also got," Sterman said.
Although serving as city administrator of Ballwin and its 35,000 people will be different than the same role in Sunset Hills, one thing will be exactly the same — City Attorney Robert E. Jones serves in the same role for Ballwin, where he lives and used to be mayor.