State audit finds Stenger enabled by council, county auditor, Charter
Differing opinions offered on whether council is to blame
Poor oversight by the County Council, an auditor who doesn't audit and a county Charter that tilts the balance of power in St. Louis County to the county executive all contributed to the lack of oversight that allowed former County Executive Steve Stenger to pull off his corruption schemes, a draft report from the state auditor said.
The final report has not yet been officially released, but a draft of the findings was leaked after the council met in closed session in August with a team of auditors from State Auditor Nicole Galloway's office. The council has 30 days to respond before a final report is released.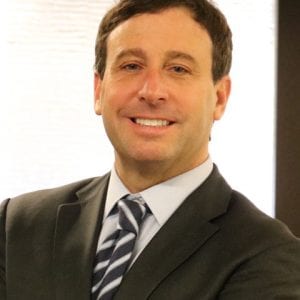 The report was intended to dig deeper into the full extent of Stenger's corruption, but in the two years auditors examined, they found issues spanning the administrations of both Stenger and County Executive Sam Page, who was council chair during Stenger's last two years in office.
Stenger exploited weaknesses in the Charter that hand the county executive the balance of power, assisted by a county auditor who failed to audit and a council that never directed the auditor to audit Stenger, according to the report.
"The County Council did not provide sufficient oversight of the former County Executive's operations," the report stated. "The council allowed procedures to be circumvented and did not utilize the County Auditor to investigate issues brought to their attention."
Stenger pleaded guilty in May 2019 to three counts of federal corruption for a pay-to-play scheme that included fake contracts and land deals to benefit his campaign donors, especially John Rallo, who also went to prison. The schemes centered around the St. Louis Economic Development Partnership and its CEO Sheila Sweeney, who was given probation.
But 6th District Councilman Ernie Trakas, R-Oakville, said the council shouldn't get blamed for Stenger's schemes. He said that the state auditors assumed an "inaccurate premise" that the council has the power under the Charter to manage the county executive, which is not the case.
"The report almost makes light of the absolute and clear corruption within the Stenger administration — it almost treats it in passing and then wants to focus in on the council's failure to oversee," Trakas said. "From my perspective, but for the council and diligence pursued in the limited oversight it has, Steve Stenger would still be county executive. So this idea that somehow the council doesn't assert itself is, again, inaccurate."
Page doesn't escape criticism
Since auditors only looked at two years, including one year under Page, they didn't compare the two administrations with past administrations, although county employees said some of the practices like charging the county executive's employees to departments where they have no duties date back decades.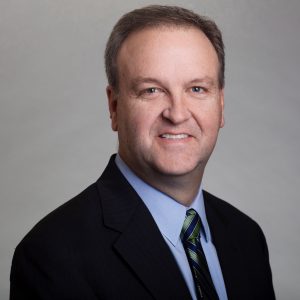 But one practice was specifically tied to Page. When the new county executive brought his own employees in to replace Stenger's, many of them were hired at much higher salaries for performing the same job titles, essentially giving a raise to that position for no reason, auditors said.
The report singled out the communications director position as comparison: Working for Stenger, Cordell Whitlock had made $75,005, while Page hired Doug Moore for the job and paid him $110,885.
Under Stenger, many employees got raises even during a countywide wage freeze. Overall, 17 of 22 employees studied received a raise during the two years.
Deep dive into Stenger issues
Among the findings, the draft states, "Several significant weaknesses in the county's charter and ordinances allowed the former county executive to abuse his position to manipulate the procurement and contract award processes."
As outlined in Stenger's guilty plea, the then-county executive "also abused his position to influence the former SLEDP CEO (Sweeney) to manipulate various contracts and land development deals. In addition, the County Council did not provide adequate oversight of the former County Executive, which allowed these abuses to continue."
Among those abuses, the auditors found that more than once Stenger unilaterally canceled contracts already bid and awarded by simply not signing them after the council approved, losing federal funding and leaving county contractors in limbo — a practice that is enabled by the county Charter, which leans the balance of power to the executive. Auditors found that Stenger misused the bidding process by choosing requests for proposals instead of taking the lowest bidder and "manipulated procurement procedures and processes, which gave himself more influence over … decisions" by placing his own employees on selection committees.
When Stenger used his influence to get Sweeney installed as CEO of the SLEDP,  she was hired without a contract, allowing Stenger to hold sway over her, with his employees dictating her salary and bonuses rather than her oversight board.
Sweeney and the former SLEDP chief financial officer handed out $348,000 in bonuses over two years to employees, including $80,000 to Sweeney herself, but there's no documentation on why. The audit states that the former CEO and former CFO "abused their positions to provide these bonuses" with "no justified public purpose."
County auditor not auditing
When Page was elected council chair in January 2017, he held the council's first closed session in many years to fire the county auditor and hire Mark Tucker into the position. Tucker, a friend of Page, had never held any auditing positions before.
Stenger frequently railed against Tucker, noting his apparent inability to do the job or even show up for work: Tucker did not produce any audits for a year, and then the ones he wrote were basic reviews and not full audits as had been the standard.
The state audit echoed that criticism, noting that Tucker had not produced what past auditors did despite hiring two staffers, neither of whom were trained auditors either. When state auditors tried to confirm how many 2019 audits Tucker finished, he "could not confirm how many reports were issued during that year."
Tucker hired an attorney as audit adviser in early 2018 and an existing county accounting software employee as an audit manager in early 2019, but neither are qualified or performing audits, the state team found.   
Trakas accuses Galloway of bias
In a letter to Galloway after the audit leaked, Trakas accused the auditor of attempting to influence the Aug. 4 Democratic primary election for county executive. He said she had contacted council Chairwoman Lisa Clancy, D-Maplewood, to try to schedule the council closed session a week before the election. Trakas noted that Galloway's uncle Patrick Lynn managed the campaign for one of Page's primary opponents, Mark Mantovani, and said it was an "apparent attempt to target Sam Page." Lynn also had worked for Stenger, which Trakas believed should be noted in the audit.
"Why did you fail to publicly call for an audit of Steve Stenger until after he was indicted?" Trakas asked in the letter.