Some St. Louis County restaurants have stayed open for indoor dining, defying a four-week ban issued by County Executive Sam Page and the county Department of Public Health. 
County inspectors visited some of the restaurants involved in a lawsuit challenging the ban and found that while some stayed open in defiance, others had closed in compliance.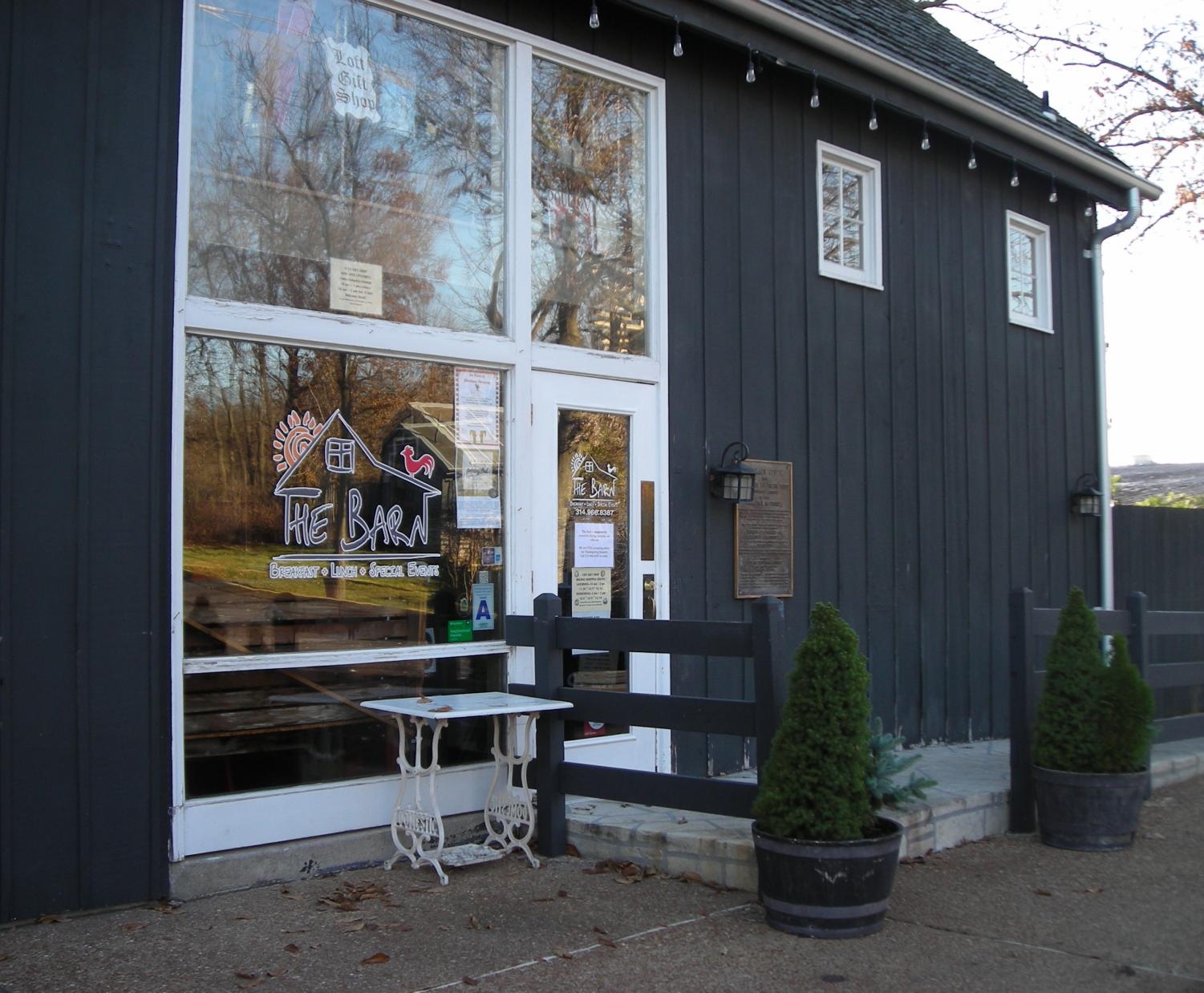 Three notices so far have been sent to the ringleader of the restaurants challenging the order, Bartolino's South at 5914 S. Lindbergh Blvd. in Green Park. The county said that would be the final notice, implying legal action. 
Thirteen restaurants were visited after being sent two letters of warning. Gianino's, 4571 Chestnut Park Plaza in Oakville, was also sent two letters along with Tucker's Place South and Gianino-owned restaurants Joey B's in Concord Plaza and Billy G's in Kirkwood. But when county inspectors visited a third time over the weekend, those restaurants were closed. County inspectors have been threatened while inspecting some restaurants, the Teamsters union that represents them said Tuesday. 
Five restaurants have been cited three times: 
Bartolino's South in Green Park

Acapulco Restaurant & Lounge in St. Ann

OT's Bar in Breckenridge Hills

Final Destination in St. Ann

Satchmo's Bar & Grill in Chesterfield
The certified letters warned restaurants that violating the public-health order could leave them "subject to both civil actions and criminal penalties," and a conviction would be a misdemeanor punishable by a year in jail, a $2,000 fine or both.
In the spring, county lawyers successfully closed a business, House of Pain Gym in Maryland Heights, that stayed open despite a county shutdown of nonessential businesses. 
County Executive Sam Page said Monday that most restaurants are complying with the indoor ban. 
"I think we need to recognize that the vast majority of restaurants in St. Louis County are doing the right thing, want to do the right thing and have communicated with us and are asking us how to do that," Page said. "There are still a few remaining outliers."
Page said that the outliers will receive a "third and final" notice before county health officials and lawyers begin to take steps to force them to close. Although Page did not specifically say that any restaurant would be taken to court, he said that the county would use "whatever way is necessary to get them in compliance." 
Some restaurants that signed on to the lawsuit received a notice of violation but had shut indoor dining by the second time inspectors stopped by: Fitz's South County, Helen Fitzgerald's, Sam's Steakhouse, Syberg's Gravois, Three Kings Public House in Ronnie's Plaza, Miss Sheri's Cafeteria in Southfield Center, Sunset Lanes in Sunset Hills and Du Bowl Lanes on Lemay Ferry Road. After two citations, Tucker's had closed by inspection time. 
Council approves resolution to support restaurants, Page calls for more aid
The St. Louis County Council approved a resolution Sept. 29 sponsored by 7th District Councilman Mark Harder, R-Ballwin, that recognizes the hardships that the county's restaurant industry has faced as a result of what Harder called "government response to the coronavirus." 
More than 67,000 people are employed by the St. Louis County restaurant industry — 10 percent of the entire workforce — and the resolution listed more than 30 restaurants that have gone out of business during the pandemic, including two in South County, Cusanelli's  and the Panda Express at South County Center mall. 
Starting with a full shutdown of all dine-in service March 29 through a 25-percent indoor capacity limit that increased to 50 percent before the indoor dining ban went into effect Nov. 17, the industry has struggled to keep restaurants open under the county Department of Public Health guidelines, Harder said. 
"This has resulted in the permanent closure of many restaurants and the expectation that the number of closures may double by the end of the year," Harder's office said. 
The resolution called on Page and the DPH to allow the restaurants to increase capacity and provide whatever interim support they can to keep the food service industry going while they work toward full reopening of all restaurants.
Page said in his press briefing Monday that he hopes residents will still support restaurants as much as possible. 
"Please continue to order from your favorite restaurants and tip generously — we want all of our businesses to succeed and we want all of our residents to be safe," he said. 
He called for Congress to pass another coronavirus stimulus package that would fund more grants and assistance to support restaurants and other businesses affected by the pandemic, along with laid-off restaurant workers who are unable to pay their bills. 
"Families and businesses are suffering," he said, adding, "We recognize that this is a terrible situation. This pandemic has fractured our economy, businesses are struggling, some of them are not operating, some employees have been laid off and this is a tragedy that is part of the pandemic and we feel badly about that. We need help from our federal government to try and support our local businesses, and everyone else in our community that are struggling — people are struggling to pay rent, put food on their table, but this is a historic pandemic that has struck us across our community."