South County Election Results: Page and Burns win
A number of local primary races were decided in elections today, Tuesday, Aug. 4.
Among the key races for South County, County Executive Sam Page earned a likely re-election bid over challengers Mark Mantovani and county Assessor Jake Zimmerman, and Rep. Bob Burns earned the Democratic nod to face off against 6th District County Councilman Ernie Trakas in November.
Page will face Paul Berry III, who won the Republican nomination for county executive, in November.
In the Republican primary for the 1st District Senate seat, David Lenihan defeated Mitchell Kohlberg to run versus Rep. Doug Beck, who was unopposed for the Democratic nod, in November.
Results are unofficial until confirmed in two weeks.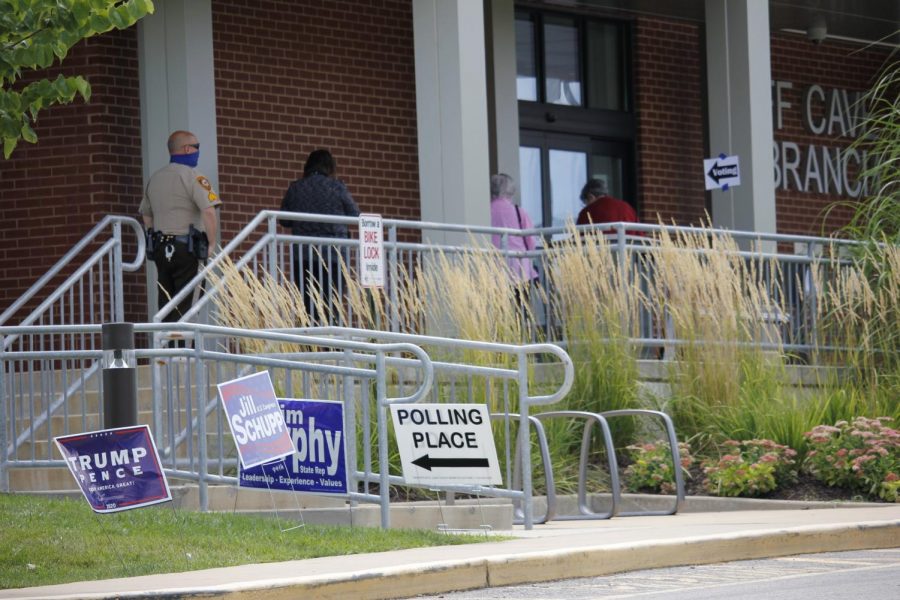 Democratic ballot:
St. Louis County Executive – Democratic
100% of precincts reporting
Sam Page – 70,500 votes or 38.09%
Mark Mantovani – 54,858 votes or 29.64%
Jake Zimmerman – 45,326 votes or 24.49%
Jamie Tolliver – 14,418 votes or 7.79%
St. Louis County Council –  6th District
100% of precincts reporting
Bob Burns – 7,038 votes or 37.48%
Alex Lange – 5,973 votes or 31.81%
Venki Palamand- 5,766 votes or 3o.71%
Republican ballot:
Missouri Senate – 1st District
100% of precincts reporting
David Lenihan – 7,266 votes or 66%
Mitchell Kohlberg – 3,722 votes or 33%
St. Louis County Executive – Republican
100% of precincts reporting
Paul Berry III – 28,754 votes or 57.98%
Ed Golterman – 20,839 votes or 42.02%
Questions on all ballots:
Missouri Constitution Amendment 2
Medicaid expansion
100% of precincts reporting
Passes
Yes: 672,967 votes or 53%
No: 590,809 votes or 47%
St. Louis County Proposition C
New St. Louis County Charter proposed by the Charter Commission
Passes
Yes: 149,121 votes or 63 percent
No: 89,372 votes or 37%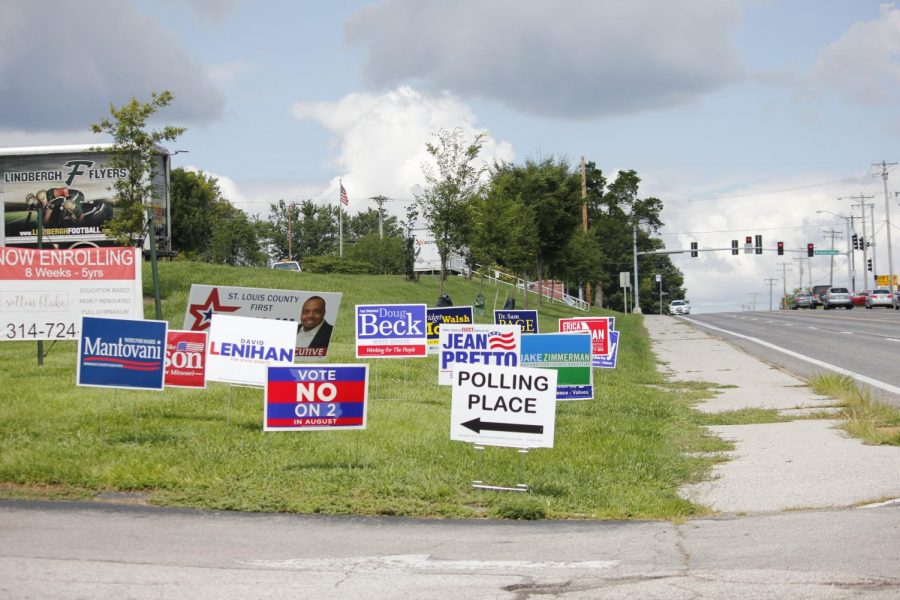 Other races of note:
U.S. Rep. Ann Wagner, R-Ballwin, was unopposed in her 2nd District Congressional primary and in November will face Sen. Jill Schupp, who is also unopposed.
But the shocker of the night in the St. Louis region was that in her second try, progressive challenger Cori Bush defeated U.S. Rep. William "Lacy" Clay for the 1st District Congressional seat. Clay had held the seat spanning St. Louis city and county for 20 years and whose father had held the seat for 30 years before that.
Cori Bush – 72,812 votes or 49%
Lacy Clay – 68,201 votes or 46%
Katherine Bruckner – 8,796 votes or 6%
County Council: 
Two other County Council races also had Democratic primaries.
In North County's 4th District, one-term incumbent Rochelle Walton Gray was defeated by newcomer Shalonda Webb in a three-way race with Hazelwood Board of Education President Mark Behlmann. Gray herself had come to county office by defeating 16-year incumbent Mike O'Mara in the August 2016 Democratic primary.
County Council – 4th District
Shalonda Webb – 12,376 votes or 44%
Rochelle Walton Gray – 9,598 votes or 34%
Mark Behlmann – 6,303 votes or 22%
In the 2nd District, incumbent Kelli Dunaway of Chesterfield, who won a special election last year to replace Page when he became county executive, easily defeated challenger Barry Glantz, a former Creve Coeur mayor, in a landslide.
County Council – 2nd District
Kelli Dunaway – 16,325 votes or 75%
Barry Glantz – 5,383 votes or 25%