Oakville coach says young swim team boasts 'tremendous amount of potential'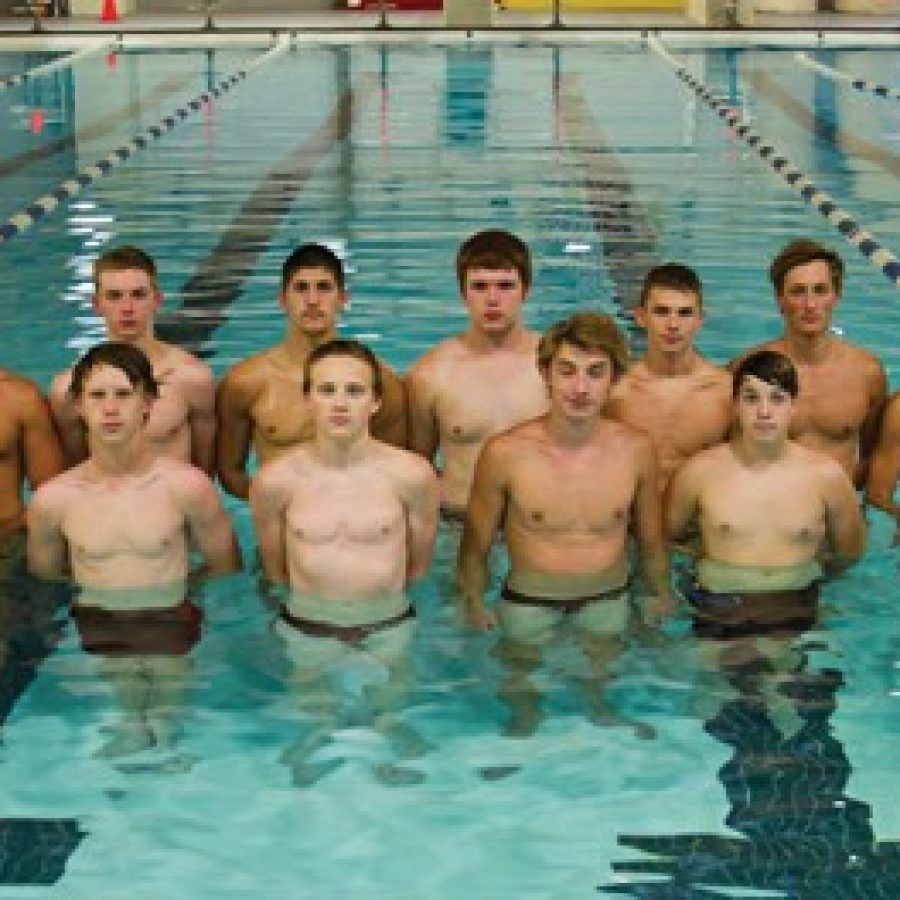 In some communities, not much emphasis is placed on swimming and diving, with most youngsters learning the basics from recreation. The thought of swimming competitively doesn't really enter their minds until they get to high school.
That dynamic is something that hinders the Oakville Senior High School swimming and diving team every year, but it is a challenge that head coach Dan Schoenfeldt is used to handling.
His strategy is to identify his swimmers' potential and apply them to the team's most competitive event.
"We have a young team that has a tremendous amount of potential. With no club swimmers on our squad, we are really going to have to focus on developing fundamental skills," Schoenfeldt told the Call.
Having some water-polo players on the team always helps the Tigers because they have pool experience, but harnessing that potential will be the deciding factor in whether the team can enjoy some success.
"We want to work hard and improve every practice. It'll take everything we have, but our goal is to qualify in the 200-freestyle relay for the state championship meet," the Oakville coach said.
Returning impact swimmers are Tyler Hansen, Zach Neisius, Chad Elking and Vito Cammarata, who are all juniors.
"Zach Neisius is our only returning state qualifier. He was part of our 200-freestyle relay last year," Schoenfeldt said. "Tyler Hansen has made tremendous progress since last season. He is now one of our most complete swimmers.
"Chad Elking is hoping to qualify for state in the 500 freestyle, and Vito (Cammarata) is one of the hardest working athletes I've had here at Oakville. He pushes himself every single day, no matter what."
Schoenfeldt will look to them to provide leadership for the newcomers. He also expects everyone to improve day by day.
The coach's hope is that all his swimmers will realize their full potential by the end of the season.
"I hope the guys continue to work hard and see results. So far this season we have had tremendous effort in the pool and weight room alike," he said. "I'm confident with meets starting next week that our boys will be ready."