Most Misguided Quotes punctuate quite an '08
Quotes sure to entertain as well as infuriate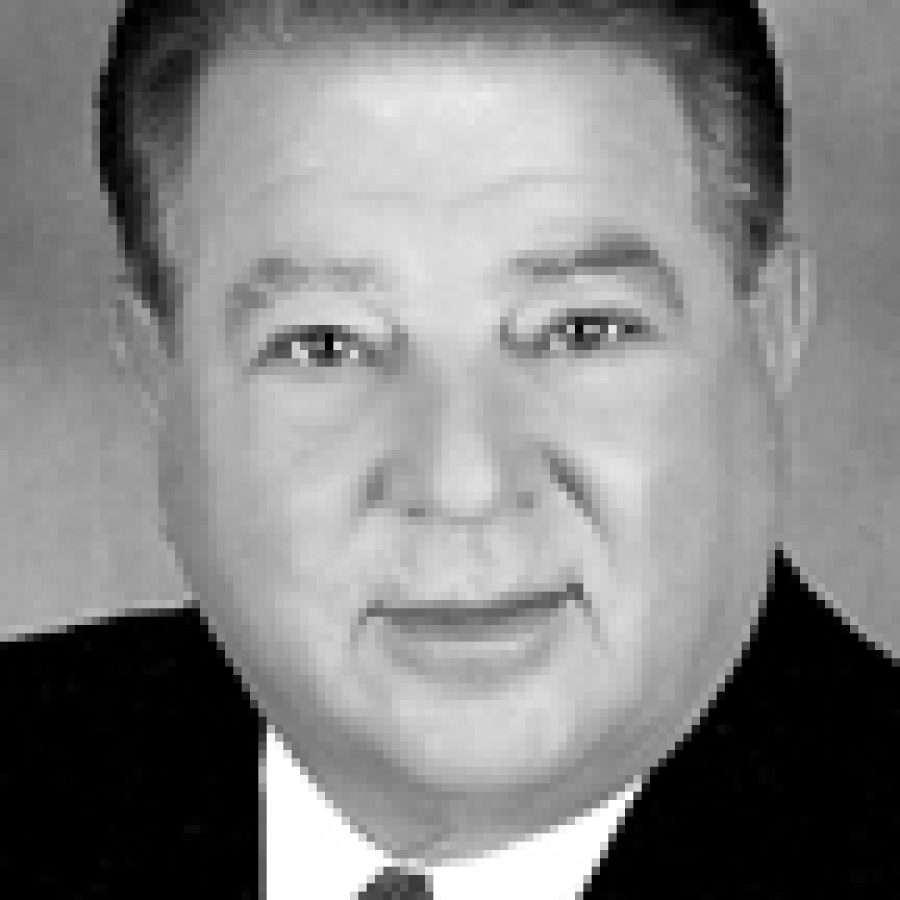 Accuracy is at the root of what we at the Call work to provide our readers.
In public government, it's also a necessity.
But looking back for our 2008 Top 10 Stories, published last week, we were reminded of all the broken promises, misguided statements and outright untruths that we quoted people saying. That said, it's time to let our readers know in our Most Misguided Quotes of the Year.
• "We all agreed that we would make sure that not a penny would be used other than paying off the debt." Crestwood Mayor Roy Robinson told us this in February when asked if the 2006 successful seven-year tax-rate increase Proposition S would be used for any other purpose.
In October, Roy jumped on board with City Administrator Jim Eckrich's recommendation to pay off Prop S bonds in 2009 and then use the tax to build cash reserves until it expires in 2013. While we believe Eckrich's idea is noble, this is yet another in a long line of Roy's broken promises.
Don't believe us? Keep reading.
• "We need to let our citizens know why we're looking at this instead of just letting it run by and saying: 'Oh, we studied it' and nothing happens." Green Park Ward 2 Alderman Tim Thuston said this in February in defense of a committee studying whether business licenses are needed in Green Park.
Thuston ultimately recommended in June that the city should impose an administrative fee on business. But months later, as Thuston himself feared, nothing indeed has happened.
So much for the committee.
• "We're not going to allow the people on this board or myself or anyone else to be disrespectful to those who come before us." Mayor Robinson said this at a February Crestwood Board of Aldermen meeting.
If referring to 72 percent of voters who opposed an unsuccessful August tax increase as "not legitimate" or silencing aldermen and citizens from sharing an opinion he doesn't like isn't disrespectful, then Roy kept his word. Unfortunately for him, the dictionary would say otherwise. For those keeping track, that's now two broken promises for Roy in 2008.
• "If you have a valid carry permit and you are trained, you are safe and if you're an administrator, you should be able to carry your gun to school. It would be good for everybody." Former Mehlville Board of Education candidate David Bertelsen expressed this opinion, shared by fellow candidate Chris Brown, at a March candidate forum.
While we certainly could get behind Bertelsen's opinion that it's too soon to ask Mehlville voters for a tax increase, we frankly don't see how guns in school are "good for everybody." Apparently, voters agreed as Brown and Bertelsen finished fifth and sixth out of eight candidates in the April election.
• "I'm not sure how the notice provision is something that the residents are concerned about." St. Louis County Counselor Patricia Redington offered this insight at a May town-hall meeting at Bayless High School on a state law requiring counties to issue a two-year notice to waste haulers before establishing trash districts. County officials have maintained that the 2007 state law does not apply to St. Louis County because the County Council approved an ordinance establishing trash districts in 2006.
While we believe the state law's timing may have been a little late to take effect in St. Louis County, Redington ought to know that unincorporated residents, especially in south county, have vocally opposed trash districts since early 2007.
If she didn't know then, we're certain she figured it out as her comment was roundly booed by the audience.
• "You will hear a bias and you understand that there's a bias. I'm someone who's standing in front of you who isn't bias free." Crestwood Residents for Prop 1 member Terry Freeman offered this explanation to citizens at a July 22 town-hall meeting explaining the need for a proposed tax increase.
This comment, among others, incurred the wrath of residents who said they felt duped because a meeting advertised by the city as informational actually was presented by a pro-tax committee. While his intentions were noble, Mr. Freeman's comments were clearly misguided. Two weeks later, and for a variety of reasons, 72 percent of Crestwood voters rejected the tax.
• "The reason we didn't do it in an open meeting is because we have people who will like to grandstand." With all apologies to the city of Crestwood's fine residents and employees, Mayor Robinson makes his third misguided appearance with this comment, which he told us in September explaining why the Board of Aldermen approved police pay raises in closed session. Although the Missouri Sunshine Law states that closed sessions for personnel can only be held for "hiring, firing, disciplining or promoting" employees, Roy explained that because some aldermen "like to grandstand," city officials approved the raises out of public view. Until Roy or City Attorney Rob Golterman of Lewis, Rice & Fingersh can point to a "grandstand" provision, we'll continue to call out Roy for trampling on the Sunshine Law and criticize Golterman for letting it happen.
No, we're not attorneys. But yes, we know shady government when we see it.
• "I would like to know who's going to be the scapegoat for this occurring." Current Mehlville Board of Education candidate Linda Mooy made this comment at a Sept. 18 school-board meeting demanding to know who allowed Vice President-elect Joe Biden to stage a Sept. 9 campaign rally at Mehlville Senior High School in his bid for vice president.
The facts are this. No board policies were broken. No classes were interrupted. The rally occurred after school hours. Local volunteers signed a contract with the district to rent facilities for $8,000.
If Ms. Mooy wants to complain that she "observed" school-board members "vigorously clapping, enjoying the program," that's fine. But if finding a "scapegoat" for a historic event was her goal, we believe her complaints were self-serving and — most of all — irrelevant.