Longtime Lindbergh administrator Jana Parker leaves to serve as Ferguson-Florissant deputy superintendent
A longtime Lindbergh Schools administrator officially departed the district last week to serve as the deputy superintendent of the Ferguson-Florissant School District.
Jana Parker, who served as principal of Long Elementary School in Lindbergh for six years, from 2012 to 2018, before moving to Central Office in 2018 to serve as a director overseeing aspects of instruction, is now the deputy superintendent of instructional services at Ferguson-Florissant. Parker will be paid $160,474.23 for her new role. In Parker's previous role at Lindbergh, she made $130,143.
The Lindbergh Board of Education voted unanimously in closed session last week to accept Parker's resignation as the director of innovation and gifted education and release her from her contract at Lindbergh. The district will not immediately replace Parker in that exact role, instead hiring a coordinator of equity and diversity that will be a stipend position. The district's teaching and learning directors and instructional coaches will split Parker's duties for the short term. Next year, the district plans to hire two full-time coordinators to replace Parker's one director position. One of the directors will oversee equity and diversity, and the other will support curriculum and assessment development.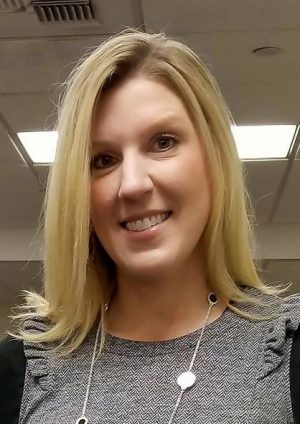 After many years at Long, in 2018 Parker expanded her instructional influence across the district as she moved into a new role as director of innovation and gifted education at Central Office. 
Parker led district efforts to enrich learning for all students through personalized learning and problem-based learning, where students develop solutions for real-life issues. She will also collaborate with district and building administrators to support the varied and individual needs of gifted students, not only in gifted instruction but also in general education for all grade levels and content areas. At the time she took over that role, Lindbergh had more than 700 students who have been identified as gifted, including students in the LEAP enrichment program and the St. Louis Regional Program for Exceptionally Gifted Students, or PEGS.
Parker led curriculum design to accelerate and challenge gifted students and share professional growth activities with Lindbergh staff to improve all educational programs.
"She is a transformational leader who will support Lindbergh teachers in the creation of personalized learning opportunities for all students," Chief Academic Officer Tara Sparks said in a news release at the time.
Parker has worked in education since 1998 as an administrator, teacher, professional development leader and instructional coach for other educators.
As Long principal for six years, Parker was a leader in implementing student leadership opportunities and engaging students in what the district called "authentic learning to build a schoolwide climate and culture of rigor."
Under her leadership, Long was named a 2014 National Blue Ribbon School of Excellence and repeatedly ranked in the top 10 of all Missouri elementary schools for academic achievement, overall and in science. The school also earned the Missouri Gold Star Award in 2013.
Parker was named St. Louis Suburban Distinguished Principal by the Missouri Association of Elementary School Principals in 2016-2017, and the district named her a Lindbergh Leader in 2017.
She took an active role at the school, running with the students in Girls on the Run, implementing a program called Leader in Me which created a culture of student empowerment based on the idea that every student can be a leader and worked with a group of student leaders to create a community movement called #EachKindnessCounts in which community members were encouraged to post kind notes and words of thanks on the front of the school building and on social media. The school community also raised money to build an accessible playground at Long.
Then-Lindbergh Superintendent Jim Simpson said of Parker at the time she was given the Distinguished Principal honor, "She is an outstanding administrator of one of the top-performing elementary schools in the state, and we are proud to have her as a part of our Lindbergh family."