Lindbergh voters overwhelmingly approve Prop R for new Lindbergh High School
Lindbergh voters overwhelmingly approved Prop R, a $105 million, 83-cent no-tax-rate-increase bond issue to build a new revitalized Lindbergh High School, secure its campus and improve safety at several of the district's schools by adding secure front entrances.
More than 77 percent of voters cast ballots on April 2 in favor of Prop R, which required 57.15 percent for approval.
The bond issue will create what the district is calling "safety equity" with districtwide safety vestibules at front entrances, the district said in a news release.
"My sincere thanks goes out to our community members who recognized the value in creating safe, secure and future-ready schools for all Lindbergh students," Superintendent Tony Lake said in the release. "I'd also like to thank our volunteers who worked so hard to make Prop R a success."
The district invites the community to learn more and follow Prop R progress at go.lindberghschools.ws/PropR.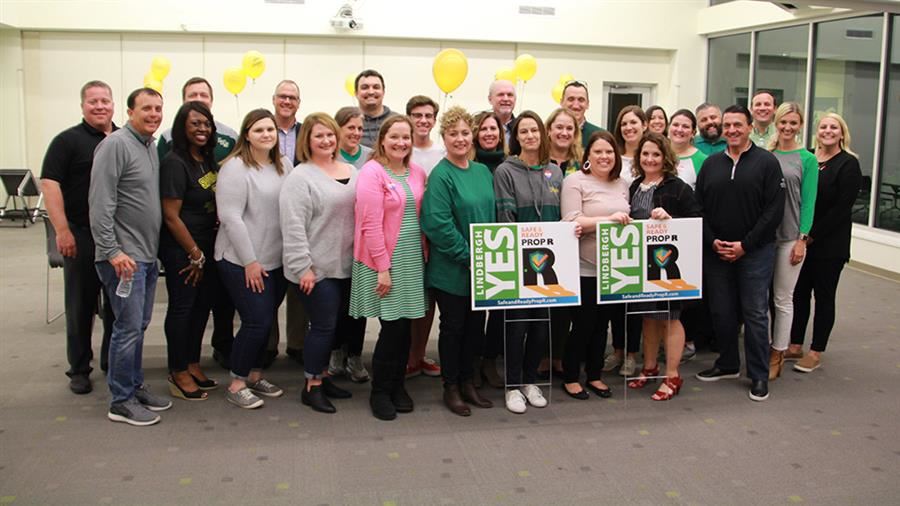 The unofficial election results are:
LINDBERGH SCHOOLS – BOND ELECTION R
**BOND – CAPITAL IMPROV (57.15% NEEDED)**
(Vote for ) 1
(WITH 45 OF 45 COUNTED)
YES . . . . . . . . . . . 8,027 77.83
NO. . . . . . . . . . . . 2,287 22.17
Lindbergh Board of Education
Voters also re-elected Jennifer Miller and Mike Tsichlis to the Lindbergh Board of Education. They were running unopposed. Miller and Tsichlis will be sworn in during the April 9 board meeting.
The unofficial election results are:
DIRECTOR LINDBERGH SCHOOLS
(Vote for ) 2
(WITH 45 OF 45 COUNTED)
MIKE TSICHLIS . . . . . . . . 6,692 47.19
JENNIFER MILLER . . . . . . . 7,313 51.57
WRITE-IN. . . . . . . . . . 177 1.25