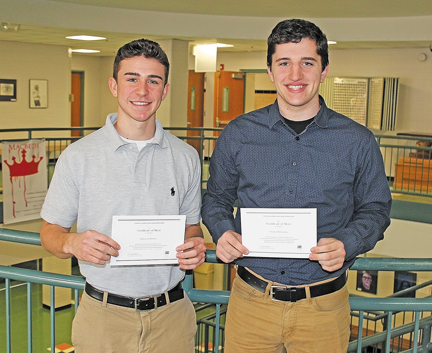 Oakville High School seniors Conrad Bucholtz and Olivia Rauls are National Merit Scholarship finalists.
All four Mehlville School District students who were chosen as National Merit Scholarship semifinalists for the 2017-2018 school year have been selected as scholarship finalists.
The honorees are seniors Joshua Richter and Grant Robertson of Mehlville High School and seniors Olivia Rauls and Conrad Bucholtz of Oakville High School.
An estimated 1.5 million students began the process of becoming a National Merit Scholarship winner, according to a district news release.
The four Mehlville School District students are among 15,000 finalists.
In April, an estimated 8,000 of the finalists will receive scholarships from the National Merit Corp., sponsoring colleges or sponsoring businesses.