Former Oakville High baseball player pitching for Red Sox minor league team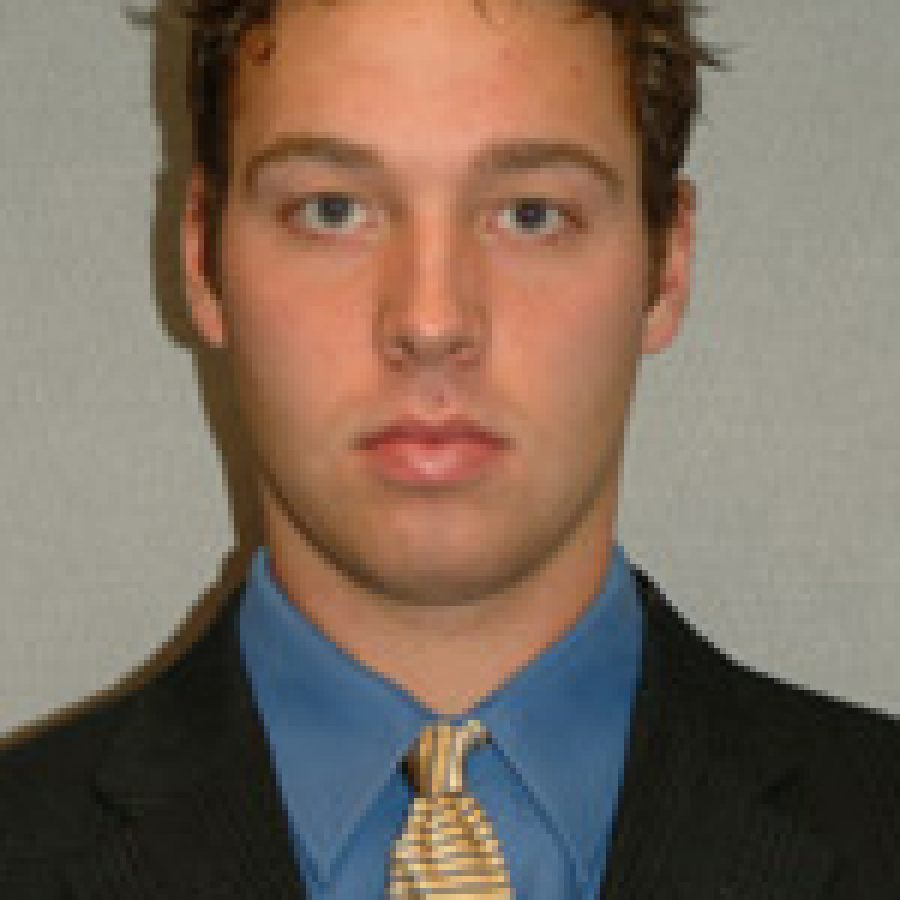 After being selected by the Boston Red Sox as the 888th overall pick in the 2005 Major League Baseball draft, Oakville Senior High School graduate Chris Jones is determined to make the most of the opportunity given to him.
Jones actually was surprised by his selection by the Red Sox. He had suffered a plantar plate rupture in his foot this past spring while playing as a redshirt sophomore for Indiana State University. The season-ending injury left Jones with just four appearances and three starts for the Sycamores in which he had a 2.53 earned run average.
"I didn't expect to go real high in the draft," Jones said. "I had surgery back in April and their (Boston) intention was to sign me after they saw that I came back healthy."
The surgery required to repair the ruptured plantar plate left Jones on crutches for two weeks and in a boot/cast for another eight weeks. Jones nearly was certain that the injury would keep any team from drafting him and he was anticipating a re-turn to Indiana State in August.
"Whenever I started a game (for Indiana State), I knew there where scouts out there and they were interested," he said. "When I had the surgery, I got depressed and didn't really expect to get drafted after that."
Jones' only complete season for In-diana State came during his freshman season in 2003 as he amassed a 4-0 record with a 2.30 earned run average.
The 2002 Oakville High graduate also saw limited action on the mound for the Tigers as he put together a 3-2 record in just six appearances He carried a 2.96 earned run average during his senior season and also struck out 30 batters, while holding his opponents to a cool .211 batting average.
"I never really got a fair shake at Oak-ville," he explained. "When the scouts came out, I was never out there throwing. I don't think they gave me a good opportunity to put me out there for the scouts to see."
Jones got his shot with Indiana State in a rare opportunity with the school's coaching staff after teammate Kyle Kolb had just signed with the Sycamores.
"Kyle Kolb had signed with Indiana State and their pitching coach came down in January and watched me and Jason Murray pitch in the bullpen at the St. Louis Base-ball Academy."
After Jones passed his physical examination
(See PITCHING, Page 16A)
by the Red Sox earlier this month, he joined the Gulf Coast Red Sox in Fort Meyers, Fla. The Gulf Coast Red Sox is the Rookie League franchise in the Boston Red Sox organization.
Jones' first start of the season for the Gulf Coast Red Sox was Saturday and resulted in four runs scored in just 1 2/3 innings pitched with one strikeout. Jones was notified after the game that he would be promoted to the Lowell (Mass.) Spinners, which are the short season Class A affiliate.
"I was definitely surprised," Jones said after last Saturday's performance. "I didn't see that happening with my performance"
The son of Jim and Barb Jones now hopes to capitalize on his opportunity with Lowell and earn a starting position with a full-season "A" club.
"As far as right now is concerned, I just want to go to Lowell and do the best that I can," Jones explained. "I just hope that I can get on a full season team next year and that would be in Greenville, S.C., or Wilmington, Del."