Final remaining sites in Green Park Industrial taken by Alcatraz Trucking
Final sites in industrial park taken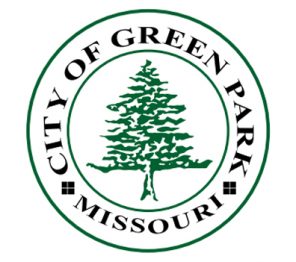 The last remaining lots of Green Park Industrial Park will be used by Alcatraz Trucking for an expansion. 
The Board of Aldermen unanimously approved the plan this spring.
The long-haul freight company, 9751 Green Park Industrial Drive, asked the city to combine 1-acre lot 18B and 1.13-acre lot 18C in the industrial park. The company intends to use the combined 2.13 acres of lots for future expansion of a maintenance site for its fleet.
"They are looking to expand to a new site across the street from where they are currently located," said City Administrator James Mello at the March board meeting. "This development would become a tractor-trailer repair and maintenance site for them. It includes seven bays, so it would be a new constructed site consolidating two lots."
The two lots are the last available lots in the Green Park Commerce Center, other than the entryway.
The Board of Aldermen first approved the plat consolidation at its meeting in February, along with a preliminary development plan.
At that time, Mello told the board that Alcatraz had submitted a statement of need to the city for a parking lot and water quality encroachment into the 20-foot Permanent Roadway Improvement, Maintenance, Sewer and Sidewalk Easement, requiring that an agreement be signed between the city and the company to alleviate the city from any liability for easement damages.
City Engineer Derrick Madej added that another encroachment into Evergreen Industrial Court, which serves as a private driveway for Ashley Furniture, had also come up for grading and clearing.
"We would require that the applicant submit an agreement between the two property owners and if there is not an agreement, we would like to see revised plans to move the encroachments up off the private property," Madej said.
Mayor Tim Thuston said that he would like the city to have a written agreement between the two companies regarding the encroachment onto Evergreen Industrial.
"That's a pretty simple procedure," said Thuston.
"We would just need something on a letterhead with an acknowledgment I believe," added Mello.
In addition to the encroachment agreement and still-pending permits from the Metropolitan St. Louis Sewer District and the Mehlville Fire Protection District, Madej said that Alcatraz still needed to submit building, grading, right-of-way and sign permits.
As of April 8, Alcatraz had obtained a grading permit, allowing the company to preload the site to prepare for construction while the company finalizes the other outstanding items. The city did not respond for an update.