Delmar Gardens hosts a fireworks display Wednesday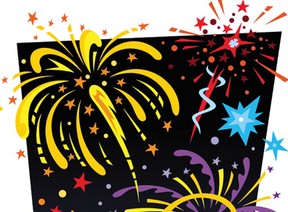 Delmar Gardens South will host their annual free Independence Day fireworks and celebration at 6:30 p.m. Wednesday, June 27, at the Delmar Gardens/Garden Villas South campus, 5300 Butler Hill Road.
The family-friendly celebration became a tradition almost 30 years ago. Attendance for the annual celebration grows each year, currently exceeding 10,000 visitors between all Delmar Gardens locations in south, north and west county.
The event will provide a buffet along with desserts, beer and beverages. Guests can enjoy live music, games, prizes and children's rides while waiting for the fireworks display.
Select Delmar Gardens locations will also be hosting their own Independence Day celebrations, and all are open to the public. For more information, visit the website here.