Community Call: Subscribe to the print edition and follow us online for news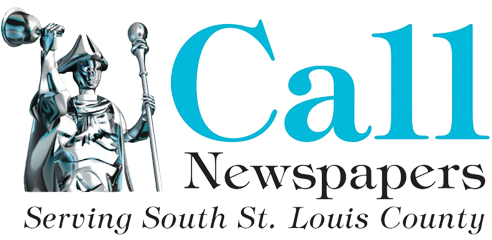 Community businesses and organizations share their stories in the April 2, 2020 edition of Call Newspapers. We recognize the businesses, churches, schools, representatives and nonprofit organizations that provide support to our newspapers and help to make our communities strong with great pride and gratitude.
Call Newspapers has been combining local news with total market mail and supplemental newspaper store stack deliveries since 1989. As local businesses and community centers closed to walk-ins, Call Newspapers ceased newspaper store stack deliveries, eliminating 3,000 newspapers from weekly circulation just last week.
Call Newspapers will continue to serve south St. Louis County and surrounding communities from its online daily newspaper edition at www.callnewspapers.com. The website has served readers since 2002.
If you haven't already, we encourage every reader to visit and to discover www.callnewspapers.com to receive your online daily newspaper. Explore Call Newspapers' digital platforms — website, OnCall e-newsletter and social media including Facebook, Twitter, Instagram and Pinterest.
The COVID-19 global pandemic has affected every home and business in the world. Call Newspapers will continue to serve and to connect readers with the same news online as the print and mail editions.
Mail delivery of 50,000 to 80,000 weekly newspaper print editions known as Concord Call, Green Park Call, Oakville Call, SunCrest Call and Mail Call to area readers will be paused temporarily while we encourage social distancing to overcome and survive the coronavirus.
Mail delivery will return, but will also be limited during the COVID-19 pandemic.
Mail subscriptions will be available for the print edition, and you can sign up now for as little as $20.20 for 12 months, $12.20 for six months and $8.20 for three months.
Call Newspapers will donate a dollar from every paid subscription to the St. Louis Community Foundation in support of COVID-19 relief efforts. Email sales1@callnewspapers.com, call 314-843-0102 or use our online subscription form to learn more.
Sign up for an easy connect to the website www.callnewspapers.com with OnCall e-newsletter. The free e-newsletter is delivered to your email inbox with links to the stories about community and the latest news about COVID-19 spread and efforts to overcome it.
Together, we will all find a way to return to our favorite restaurant or local church of choice to gather with friends and families in our beloved communities and neighborhoods.
We look forward to sharing more businesses' and organizations' stories in the near future. Connect with community and submit your news online at www.callnewspapers.com.
See you online, readers.