City discusses ambulance service in-depth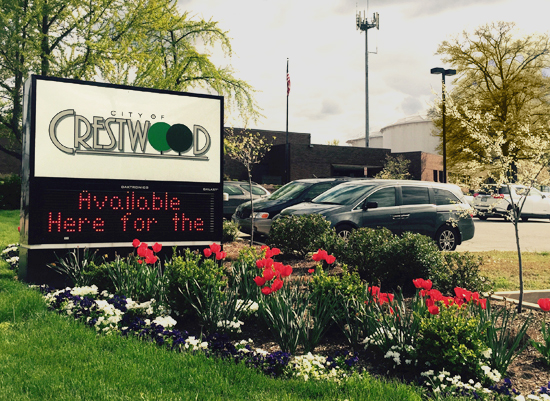 Crestwood began exploring several options to replace its current ambulance service last month and Ward 3 Alderman Scott Shipley gave a more detailed report on two of the options Oct. 25 at the Fire Board meeting, after it was discussed at the Board of Aldermen meeting in September. 
Shipley said it's important the city look at options now because of the breakdown in response times of its current service. The city employs Abbott EMS to provide ambulances and they often arrive much later than Crestwood emergency vehicles. 
"We get there in about three and a half minutes, and Abbott has been getting there only 11 percent of the time under five minutes and 89 percent of the time they are not there in five minutes," Shipley said. "The average is just over 10 minutes."
Abbott told Fire Chief Lou Hecht the long responses are a result of a national EMT shortage and understaffing for that reason. They have two ambulances to support Crestwood, Maplewood and Rock Hill, so a third emergency can create an issue. Shipley said 70 percent of calls in the city require EMS, so the rescue truck is often busy.
A majority of neighboring cities have their own ambulance service and Shipley said he would prefer to see Crestwood listed among those names versus the alternative. This also means Crestwood can't provide mutual aid when those neighboring cities need assistance.
Shipley went over two of the options that were presented to aldermen — the first being the discontinuation of the rescue truck and the addition of one ambulance, the second being the addition of two ambulances. Both would see the city leave Abbott.
Hecht prefers the city keep the rescue truck for the extra storage and car. If the city were to remove the rescue truck, the pumper truck would have to respond to 66 percent of calls, removing it from possible fire emergencies. 
"Our units would be out of service to Crestwood residents up to 66 percent of the time, so bad idea in my opinion," Hecht said. "I would rather have our equipment and our personnel taking care of our residents. That's what we're here for."
If the city added two ambulances instead, the pumper would only have to be used 6 percent of the time. In that case, five new personnel would have to be hired and crews could pick and choose which vehicles were best for each emergency. 
A major part of discussion in September was the possible addition of a community paramedic, a house-visit EMT. That position was attached to some of the options presented to aldermen, but Shipley felt it only complicated things and should be considered separate from the ambulance decision. 
"To me, it just made all these decisions I had to make harder to make," Shipley said.