Affton fire board approves tax-rate rollback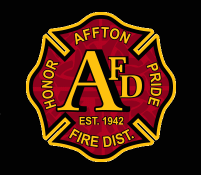 The Affton Fire Protection District Board of Directors voted to roll back the district's general-fund tax rate by 5 cents for residential and commercial property owners.
This savings to the property owners will be $257,430 this year, including $18,616 in savings to the residents that the district serves within the city of Crestwood.
"This is good news for the Affton Fire Protection District property owners," Chief Nick Fahs stated in a news release.
With the rollback, the district's total tax rate is $1.5529 per $100 of assessed value, 5 cents less than the $1.6029 Affton could have levied. The general fund tax rate is $1.3219 per $100, 5 cents less than what could have been levied.
In April, the district obtained voter approval of a 25-cent tax-rate increase, Proposition A, which has allowed the district to begin implementing a long-term plan. The improvements include the purchase of a new ambulance, new cardiac monitors and new fire gear for every firefighter.
The district also is beginning the process to replace the fire truck and reconstruct the fire station on Valcour Avenue. That fire station serves the western side of the district, which includes the residents within the city limits of Crestwood.
Even with the cost of these improvements, the board reviewed its expected tax income, which includes an increase due to reassessment, and determined that a rollback would be best for district citizens and property owners, according to the release.
"It is possible that we may need the approved revenue in future years, but for the year 2018, it is not necessary," the chief stated.