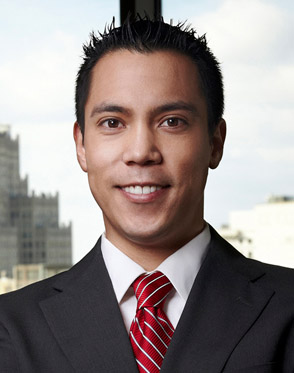 The Sunset Hills Board of Aldermen shot down a third proposal that would make it easier to expedite the passage of bills at a meeting last month. 
The Sunset Hills Board of Aldermen voted 3-5 to strike down a proposal Aug. 24 that would amend the city's ordinance governing whether or not bills can be read for a second time at the same meeting that the bill is introduced. 
Ward 4 Alderman Thompson Price brought up the proposal at the board's July meeting, pointing to Robert's Rules of Orders as the reason to change the second reading rule to a two-thirds majority rather than unanimous consent.  
 Robert's Rules of Order refers to the most commonly used parliamentary rules organizations can adopt as a guideline to establish how meetings are conducted.
Usually, bills are introduced at one of the board's monthly meetings for a first reading, in which no vote is taken, and then voted on in a second reading at the next meeting. 
 Under the current ordinance, put into place in 2016, if a single alderman votes against suspending the rules for a second reading at the same meeting, the bill must follow the usual procedure. 
 Ward 4 Alderman Fred Daues said he was concerned that expediating second readings could have a negative impact on wards with significant commercial development. 
 "We all know in Wards 1 and 2, there's a lot of commercial in those wards. … I think protection of the minority is important here. I will concede we could have more efficient government if this passes," Daues said at the Aug. 24 meeting. "But … it (government) wasn't designed for efficiency, it wasn't designed for speed. It was designed to be representative of both the majority and the minority." 
Two other efforts to change the rules back to the two-thirds majority vote were made in 2019, both times brought forward by Price, who has argued that it is unfair that one alderman has the power to suspend a second reading for 30 days. 
 "I really believe that it's not fair to the residents and the board if one person can kill it for any reason whatsoever. … I have witnessed … where one alderman voted no and it delayed a project that ultimately cost the developer money," said Price. "I'm fine if two or three are against it … if we all feel that some particular issue needs more clarification … But I'm not fine with the fact that one person can kill it."
 Ward 3 Alderman Randy Epperson sided with Price, adding that typically if six aldermen vote to suspend the rules for a second reading that ordinance is destined to pass, so there is no use in delaying the second reading until the next meeting. 
 "It's my feeling that if six alderman vote for a second reading as Robert's Rules require, that ordinance is destined to pass. That is not saying that every ordinance that comes before the board needs to be read a second time and voted on," Epperson said. "But when it is done, one alderman objecting and putting it down … is a waste of all our resources and time. All Robert's Rules say is one alderman can't stop it, two aldermen can't stop it, but three can." 
 At both the Aug. 10 and Aug. 24 meetings, Ward 2 Alderman Casey Wong, submitting public comment as a resident, spoke against expediting second readings in the interest of protecting residents. Wong has been a vocal opponent of expediting second readings in the past. 
 "The intentional spreading out of two readings results in a more deliberate … thought process when making laws," Mayor Pat Fribis said, reading Wong's comment into the record. "Of course emergencies and extenuating circumstances will arise and may require immediate action, thus providing for the suspension of rules … but a suspension of rules for non-emergency situations can lead to … poor decision-making. … Rather than making rush voting easier to the detriment of city residents, we should be raising our standards, not lowering them." 
 With the defeat of the proposal, second readings of bills will stay the same, meaning they can continue to be blocked by a single objecting vote.