The Sunset Hills Board of Aldermen rejected a proposal for the second time April 23 that would have made it easier to expedite passage of bills.
The defeated Bill No. 51 would have amended the city's ordinance governing whether bills can be read for a second time at the same meeting that the bill is introduced and would make it easier for first and second readings to happen at the same meeting. An identical bill, Bill No. 41, was introduced in December but was unanimously struck down 7-0 by aldermen in January.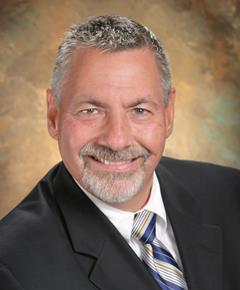 This time, the measure was defeated 6-2, with Ward 1 Aldermen Dee Baebler and Ann McMunn voting against it, alongside Ward 2 Alderman Casey Wong, Ward 4 Alderman Mike Colombo and Ward 3 Aldermen Nathan Lipe and Kurt Krueger. Ward 4 Alderman Thompson Price and Ward 2 Alderman Steve Bersche voted in favor of the proposal.
At the February work session, Price requested that the issue of second readings be revisited after Bill No. 41 was defeated. The alderman spearheaded both bills and said at the April meeting that he was trying to keep things simple and efficient.
"There's often times where there's no need to wait and not have a second reading… We're saying, 'Oh, what's an extra 30 days?' Well I think there's people out there where 30 days could mean a lot to them," said Price during discussion on the bill. "If there's absolutely no reason not to approve it, it doesn't make sense to block it. If it's really, really a bad thing and it's a big issue, I'm certain that two board members can both agree we'd want to wait and do this next time."
Currently, the rules can be suspended and bills can be read a second time and passed in the same meeting, but if one alderman votes against a second reading, the bill has to be tabled until the next meeting. If Bill No. 51 had passed, measures, with the super-majority vote, could have been finalized and passed in the same meeting that they were introduced, even if one alderman voted "nay" on a second reading.
Wong cited the local press as one of the reasons that second readings should not be fast-tracked, especially in matters dealing with real estate.
"I think for the average citizen… they mostly rely on the publications, be it the city newsletter…and more significantly our local newspapers… It's not until something comes out in one of the local papers that says, 'Hey, this is a big issue that's coming down,' that I think a lot of residents start to pay attention to issues and get more actively involved," said Wong. "Some people may not have the time and capacity to go to a P and Z (Planning and Zoning Commission) meeting, and I think they are entitled to have a little time so that if it is a newsworthy issue… They have time to read into it."
In a two-page memorandum that Wong passed out to aldermen and others in attendance prior to the start of the meeting, the alderman wrote that "it is impossible to predict whether a proposal or bill will be contentious or give rise to resident concerns. Sometimes, as we have seen recently regarding the placement of a concrete bathroom, even past actions and votes are called into question."
Price countered that citizens had plenty of opportunities to become informed about issues, because while not only are most issues initially taken up by the Planning and Zoning Commission, but the city also sends out notices about public hearings by mail, as well as notices to citizens who reside within 300 feet of any affected property.
With the defeat of Bill No. 51, second readings of bills will stay the same, meaning they can continue to be blocked by a single objecting vote.